Chelsea captain John Terry hopes Leicester win the Premier League
By Michael Kelleher
Last Updated: 04/03/16 9:56am
Chelsea captain John Terry admits he is rooting for Leicester City to end their fairy-tale season in storybook fashion by winning the Premier League title.
Defending champions Chelsea entered the year as favourites to repeat but instead it is pre-season relegation candidates Leicester who sit top of the table with 10 games to play.
The two teams' fortunes have been in stark contrast this season with Chelsea forced to sack the most successful manager in the club's history, Jose Mourinho, while Leicester boss Claudio Ranieri appears a certainty to be crowned manager of the year after his stunning job with the Foxes.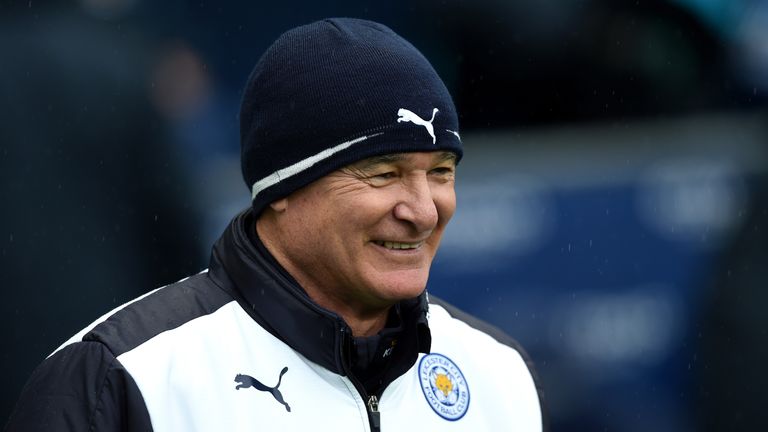 Despite Chelsea's woes, Terry admits he has been following the title race with interest and believes it would be great for the game if Leicester can win their first Premier League crown.
"What Leicester are doing is incredible to be honest and I am wishing them well to push on," Terry said.
"If it is not going to us, it would be great for them and it would be great for football. People do get a little bit tired of the same teams up there.
"People are really excited by what Leicester have done and it gives the smaller clubs a belief that with a few signings and a few right decisions, they can reap the rewards as well."
Chelsea have languished in the bottom half of the table for the vast majority of the season but their recent good form has seen them surge to 10th, eight points off the top four.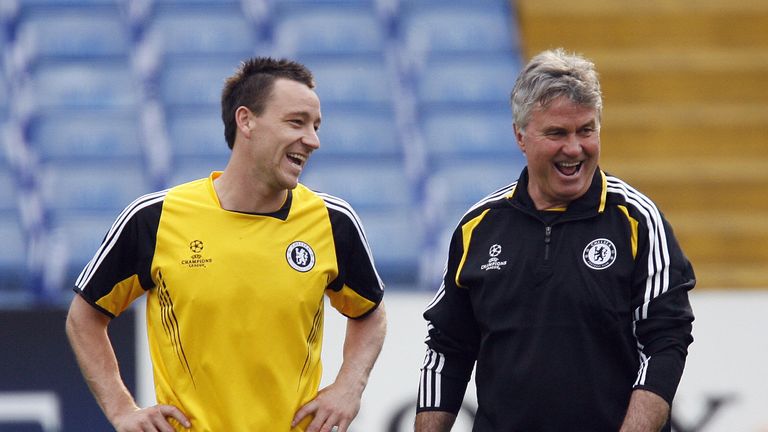 Even though the Blues are undefeated in the league since Guus Hiddink took over in December, they are continuing to fly under the radar and Terry admits that is a position the squad are happy with after spending too much time in the headlines for the wrong reasons earlier in the season.
"That's the way we like it actually. We were spoken about early in the season and kind of written off," Terry said.
"It is nice what we are doing at the moment. We are delighted with how we are playing. The boys have been fantastic over the last few weeks.
"We are just in great form and with everyone else slipping up there are obviously possibilities. The boys have been great recently, picking up some really important wins and three points.
"With more wins in three or four games on the bounce, who knows where that can take us?"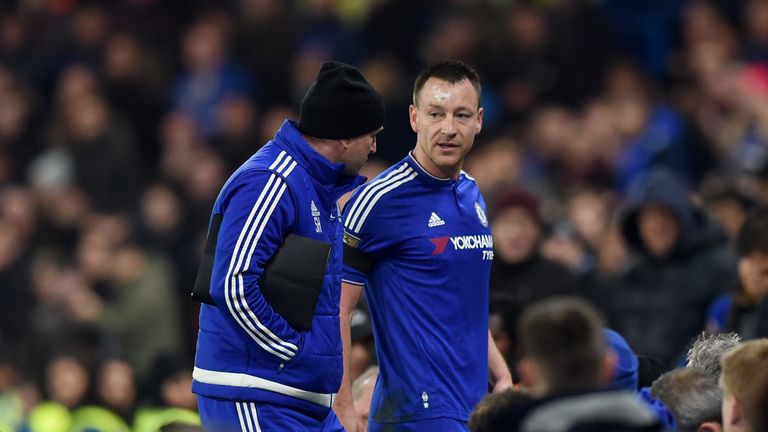 Terry has been sidelined with a hamstring injury but he is targeting a return when Chelsea host Stoke on Saturday as he attempts to recover his fitness before the second leg of their Champions League last-16 fixture with Paris Saint-Germain, on Wednesday.
When asked if he would be fit to face PSG, Terry said: "That's the target but I am still hoping for the weekend as well. I am just taking it day by day at the minute. I know we are kind of close and the weekend is upon us but that is the target."
As for his future at Chelsea, the 35-year-old remains hopeful the club will offer him a new deal but says he plans to play next season regardless.
"I am still very hopeful," Terry said. "I have been there 21 years and I will never give up until if finally happens. But who knows?
"I have still got a lot to give - whether that is here or somewhere else - that is for sure."
John Terry was speaking at the London Football Awards in London, raising funds for national charity Willow. For more information, visit londonfootballawards.org.