Antonio Conte says the hard work of his Chelsea players was key to title success
Last Updated: 20/05/17 11:37am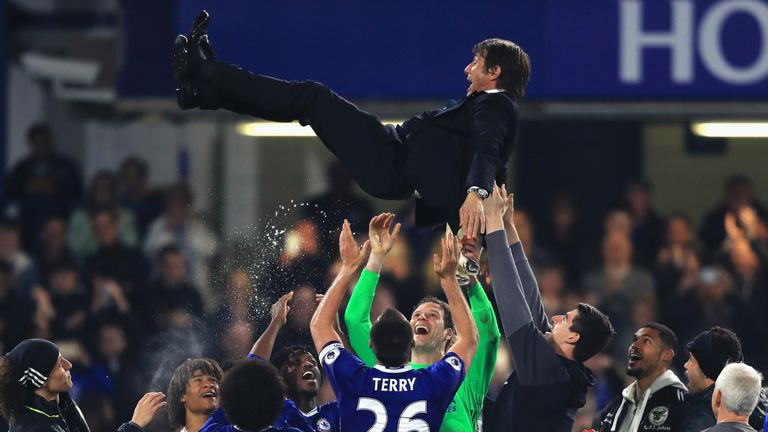 Chelsea head coach Antonio Conte says his title-winning squad deserve great credit for the way they managed to adapt to his new system.
The Blues looked a long way from potential Premier League champions in September when they suffered back-to-back defeats to Liverpool and Arsenal.
However, a half-time switch to a 3-4-3 formation at the Emirates proved the catalyst for a subsequent 13-match winning run which took Chelsea clear of the pack.
They went on to wrap up the title at West Brom last week and Conte says hard work is behind their success.
"To change our system was very important," said the Italian manager. "We found the right suit for these players.
"Then we continued to work very hard, but 'very hard' is easy to say.
"Everyone can say they work hard, but the reality is very different. We did this. We worked very hard every single day."
The Blues slumped to 10th as reigning champions last term, and their disappointing results led to the in-season dismissal of manager Jose Mourinho.
But Conte says he had no trouble galvanising a squad which was not greatly changed from last year.
"I found my players with a great will and desire to improve, to try to change the situation, to try to have another season better than last season," he said.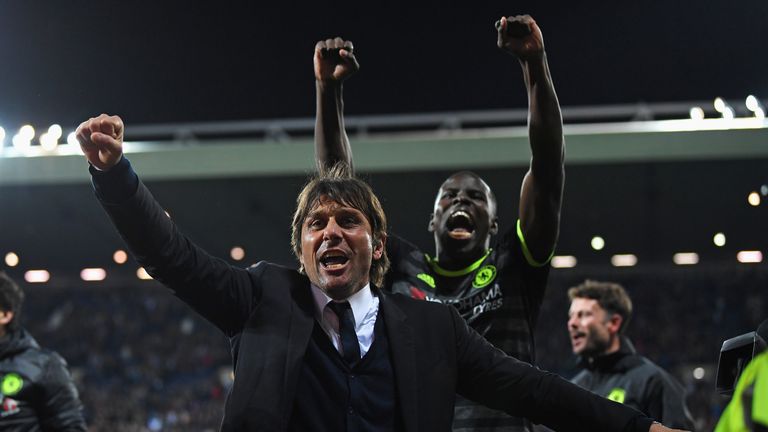 "This was the secret, this link. I want to say thanks to my players, because every single manager can have a good idea of football.
"But then there are the players.
"If the players don't go into the idea with the right will or desire, it's very difficult for any coach to have a good season."