Carlo shrugs off striker gamble
Carlo Ancelotti insists it is not a gamble to play Didier Drogba and Fernando Torres at Manchester United.
Last Updated: 06/05/11 5:31pm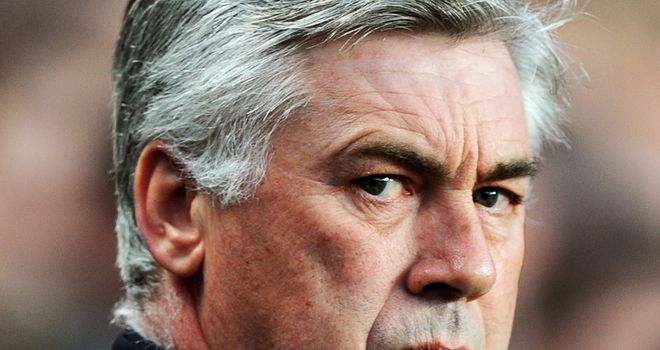 Carlo Ancelotti insists it is not a gamble for Chelsea to play with Didier Drogba and Fernando Torres up front against Manchester United.
The strike partnership has been the subject of much debate ahead of the crunch fixture between the Premier League title rivals at Old Trafford on Sunday.
Many commentators insist that the two big-money strikers have failed to gel since January, meaning to start the biggest game of the season with both would be a gamble.
The Italian revealed that, while he has not yet chosen his strike-force for Sunday, it will be other factors that decide the outcome.
"It's not a gamble - Torres is a fantastic striker," said Ancelotti.
"I want to say one thing: the line-up will not be what decides this game.
"This game will be decided through the courage of the players, the personality, the character. We don't need to be worried about this."
Bruised egos
Ancelotti admitted that he had upset striker Salomon Kalou after dropping him in favour of Torres for the game against Tottenham.
Despite a number of big-name players pushing for a starting place, the veteran coach insists that his men can still make an impact in the team from the bench.
"I want my players to understand that it's not so important to start the game, but that they will be involved, even for 20 minutes," he added.
"We've won games from players who have come in from the bench. It was the same last April there, when Drogba scored.
"To win the game there, we don't need just 11 players. We need all the players involved to be motivated."