Ancelotti ready for 'final'
Chelsea boss Carlo Ancelotti has compared Sunday's showdown with Manchester United to a cup final.
Last Updated: 06/05/11 7:45pm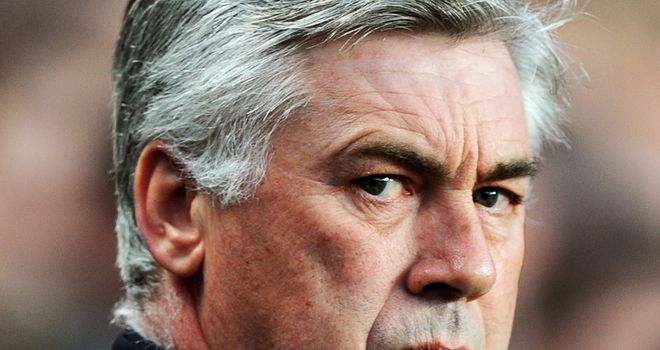 Chelsea manager Carlo Ancelotti has compared Sunday's Premier League title showdown with Manchester United to a cup final.
The defending champions travel to Old Trafford knowing victory would send them top of the table just over two months after they languished 15 points behind United.
They also crashed out of the UEFA Champions League to Sir Alex Ferguson's men in April, a defeat which appeared to end their hopes of silverware this season and left Ancelotti all but resigned to losing his job.
However, the Italian believes Sunday's match bears comparison to the biggest game in club football, as he said: "For us, it's like a final.
"We wanted to play the final of the Champions League, but we have to be happy to play this different kind of final. We can compare it to a final.
Emotions
"We have to prepare for this game like it's a final.
"There is a lot of pressure around us to prepare for this game, but you have to have the skills to stay relaxed, maintain good control of your emotions, not be too afraid or worried, because that uses energy, and you need that during the game."
Ancelotti, April's Manager of the Month in the Premier League, felt confident enough to chastise those who had written his side off.
"You thought that this season was no good and now you have this opportunity," he said.
"This season has not gone as everyone suggested. Everyone said that during the season.
"This team is still alive. This means that these players have very good character, personality, are very professional. After the defeat against United, it was not easy to move on and turn. But they had a fantastic reaction."