Carlo expecting no surprises
Carlo Ancelotti does not feel Chelsea or Man Utd will be able to spring any surprises on each other.
Last Updated: 07/05/11 7:14pm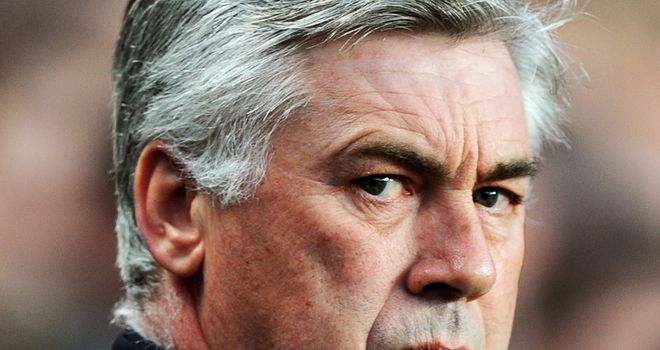 Carlo Ancelotti does not believe Chelsea or Manchester United will be able to spring any surprises on each other when they clash at Old Trafford on Sunday.
The sides meet for the fifth time this season and for the fourth in just over two months for a showdown which could potentially decide the outcome of the Premier League.
And Blues boss Ancelotti feels that familiarity will make it impossible for either side to pull off any shocks as they fight for pole position in the table.
No secrets
"I think that Chelsea and Manchester United don't have secrets," he said.
"They know very well every aspect of their football and their skills. They know us, we know them.
"I learned that (Wayne) Rooney is the key player for United, and also (Ryan) Giggs against us was the best player."
Ancelotti knows last weekend's results have upped the stakes in Sunday's showdown, with Chelsea beating Tottenham 2-1 and United suffering a 1-0 defeat at Arsenal.
The Italian said: "If Arsenal didn't win that game, it would be a different atmosphere around our game.
"The turning point was Arsenal and our victory against Tottenham."
United have dropped just two points at Old Trafford this season, but Ancelotti insists Chelsea must be fearless going into the clash.
Time
He added: "It's time to win.
"It's always the same message to prepare for this game. Be calm, relax, and believe in yourselves.
"There is not a lot else to do. The players are motivated themselves.
"The problem is the fear. Being afraid - to lose energy being too afraid."