Rooney - Chelsea biggest threat
Wayne Rooney expects Man Utd's biggest threat in next season's title race to again come from Chelsea.
Last Updated: 31/05/11 9:18pm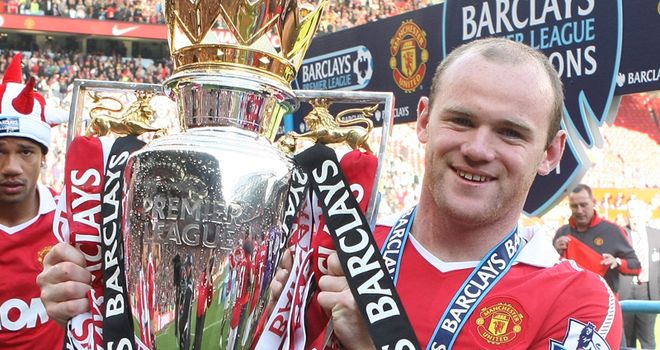 Wayne Rooney expects Manchester United's biggest threat in next season's Premier League title race to again come from Chelsea.
United clinched a record-breaking 19th title this term and eventually finished nine points clear of Chelsea and local rivals Manchester City.
However, it was the Red Devils' 2-1 victory over Chelsea at Old Trafford a fortnight before the end of the campaign that ultimately helped to decide the destination of the trophy.
The 2010 champions have since sacked manager Carlo Ancelotti after only just holding off City for the runners-up spot on goal difference.
City, fresh from ending a 35-year wait for silverware after lifting the FA Cup, are expected to mount a sustained challenge for the Premier League crown next term.
Powerful
Rooney, though, while respectful of the threat posed by the likes of City, believes Chelsea will offer the most resistance to United's bid to retain the title.
"Chelsea will be our main rivals for the league next season," said Rooney. "They are so strong and powerful and ended the season so well.
"Chelsea, Manchester City, Spurs, Liverpool and Arsenal will all be fighting for top four.
"It makes it even more intense. It wouldn't surprise you if any of those teams finished in the top two.
"The teams in the lower half have improved. Going away from home was so difficult this season."