Lukaku sets Euro vision
Romelu Lukaku has set his sights on forcing his way into Chelsea's Champions League squad after his full debut.
Last Updated: 22/09/11 3:23pm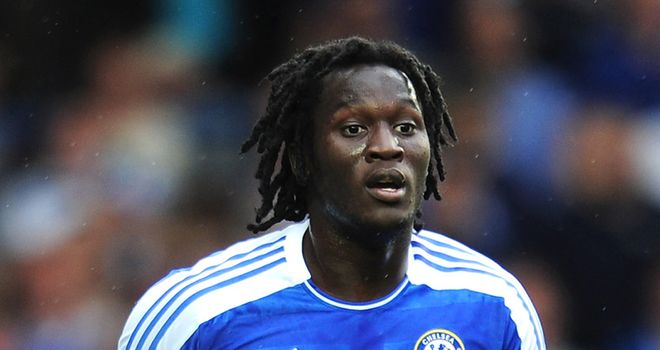 Romelu Lukaku has set his sights on forcing his way into Chelsea's UEFA Champions League squad after making his full debut on Wednesday night.
The 18-year-old striker joined Chelsea in an £18million move from Anderlecht this summer and was handed his first start for the Blues in their Carling Cup third-round tie against Fulham.
Manager Andre Villas-Boas left the young Belgium international out of his 25-man squad for the group stage of the Champions League.
But having impressed as 10-man Chelsea hung on for a 0-0 draw before beating Fulham on penalties, Lukaku believes he can earn a place for the European knock-out stage.
"It is up to me to play well and then hopefully get in the next squad when it is named in January," he told the Evening Standard.
Main objective
"It is my main objective and it is realistic because in these four months I can show what I can do and improve.
"The manager explained to me why he left me out of the squad. I'm patient but when I have the chance to play, I will do my best to show myself to the boss. I think I played very well against Fulham and was helpful to the team."
Chelsea are now through to the last 16 of the Carling Cup and the Blues' young stars will be eager to go as far as they can as the competition provides a chance to stake a claim for more first-team action in the Premier League and Europe.
Oriol Romeu and Ryan Bertrand also made their first Chelsea starts against Fulham while midfielder Josh McEachran was handed his first appearance of the campaign, and Lukaku feels there is a bright future at Stamford Bridge.
"The Chelsea fans should be excited about us because in training you can see that Josh, Ryan and Oriol are such big talents," he added.
"The coach helps us a lot, he is always talking to us, as are [assistant boss] Roberto di Matteo and [coach] Steve Holland. It is good for us to be with people of this level.
Opportunity
"The whole club is happy that we're through to the next round. Chelsea want to win every cup there is. The youngsters are also happy because it gives us an opportunity to show ourselves to the boss and that he can count on us as well."
McEachran was sacrificed after Alex was sent off in the 47th minute but his fellow youngsters stayed on for the full 120 minutes, including extra-time.
"Oriol had an amazing game," said Villas-Boas. "His availability to receive the ball is something out of this world.
"It shows that the school where he was formed (Barcelona) was fantastic and it shows that he can play his part in the Premier League.
"It's a pity for Josh that he came out earlier because he was having a good game as well. Ryan and Lukaku had a fantastic game, too."