AVB satisfied with apology
Andre Villas-Boas has welcomed Sepp Blatter's apology over his controversial remarks and feels it should conclude the matter.
Last Updated: 18/11/11 4:06pm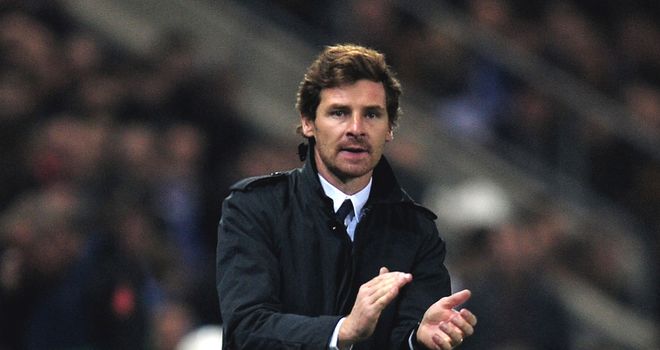 Andre Villas-Boas has welcomed FIFA president Sepp Blatter's apology over his controversial comments regarding racism and believes a line should be drawn under the matter.
Chelsea boss Villas-Boas feels Blatter was wrong to suggest incidents of racist abuse involving players should be settled by a handshake but was satisfied by his "humble" apology on Friday morning.
Several of the Portuguese's contemporaries believe Blatter is unfit to remain as FIFA president following his comments this week.
But the Blues boss, whose own captain John Terry is facing a police investigation over allegations he racially abused an opponent, said: "To put in doubt the leadership of Sepp Blatter as FIFA president is not for me to say or managers to say.
"It's for media to continue or not to pressurise him and analyse what he has been doing for the game, and not only the situation of the words that he said."
He added on Friday: "Blatter made his apologies today and end of story.
Mistake
"When a person assumes he has made a mistake, it's for all of us to accept a mistake was made.
"It's good that person is able to come out and retract the words that he said.
"There are things that should have been avoided in the first place. But at least there is humility."
Blatter veered from one extreme to the other on Friday morning when he claimed players found guilty of racially abusing an opponent should be kicked out of football.
Villas-Boas, who was once again prevented from answering questions about the ongoing investigation into Terry's altercation with QPR defender Anton Ferdinand last month, said: "I cannot philosophise on Blatter's words."
Liverpool striker Luis Suarez has denied a Football Association charge of racially abusing Manchester United's Patrice Evra and he has been supported by Brighton boss Gus Poyet, who said on Friday he would go to court to testify for his fellow Uruguayan.
Different
Villas-Boas acknowledged that different countries have different ways of judging what is racist, adding: "Gus Poyet came out with those words because he has the view of the Uruguayan people.
"It's not that it's the correct view but it's his view of the situation.
"It doesn't mean everyone has to agree with what he says. The most important thing is to continue to fight it aggressively to 'take it out'."