Emery gets behind AVB
Valencia boss Unai Emery has given counterpart Andre Villas-Boas his backing, insisting Chelsea will eventually see results.
Last Updated: 06/12/11 8:46am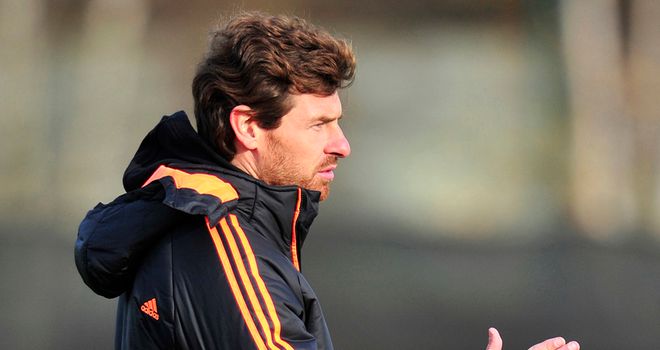 Valencia boss Unai Emery has given his backing to Chelsea counterpart Andre Villas-Boas, insisting the club will eventually see the results of his efforts.
Villas-Boas is trying to bounce back from the worst start made to a season by a Blues manager since Roman Abramovich bought the club, something that has sparked intense speculation about the safety of his job.
That will only increase if good friend Emery helps dump Chelsea out of the UEFA Champions League in Tuesday night's do-or-die final Group E game at Stamford Bridge.
But the Valencia boss insists Villas-Boas' ideas need to be given time to take hold, regardless of the outcome.
Style
"Coming to a big club like this and trying to implement his style and his game takes time," said Emery.
"With the way he works, the results will be there in the future.
"It's not going to be good, it's going to be very good. I'm sure of that.
"They might have struggled a bit so far, but when you want to achieve excellence, as Andre and the club wants, it takes a bit more time."
Villas-Boas says Chelsea will take encouragement from clean sheets in their back-to-back 3-0 Premier League victories against Wolves and Newcastle when they face Valencia.
But the Portuguese boss added: "Just because we won at Newcastle, we don't fill ourselves with arrogance and say we're on the right track again.
"To do that, we need to go out in the coming games, against top opposition, and achieve consistent results."
Atmosphere
Villas-Boas has called on the home fans to recreate the atmosphere they produced in the club's famous win over Barcelona six years ago, when Villas-Boas was part of Jose Mourinho's backroom team.
He said: "They can have a massive impact. They will have to unite themselves.
"I have good memories of top European nights at this club, and I know the atmosphere can be raised here, just like we did in the 4-2 against Barcelona.
"If they do that, we would have the right ambience to take on Valencia with that extra input."