AVB claims media persecution
Andre Villas-Boas has launched a scathing attack on the media for what he perceives as an 'out of this world' persecution of Chelsea.
Last Updated: 08/12/11 1:59pm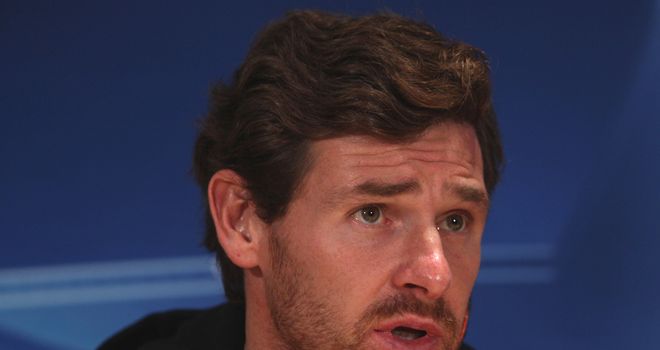 In the wake of progressing to the last 16 of the UEFA Champions League, Andre Villas-Boas launched a scathing attack on the media for what he perceives as an 'out of this world' persecution of Chelsea.
In his post-match press conference following Tuesday's win over Valencia, the Stamford Bridge manager claimed his side are the subject of 'continuous aggressiveness' from reporters.
Chelsea booked a place in the knockout stages with a 3-0 victory which also ensured they won Group E and Villas-Boas had already described the result as a 'slap in the face' to critics.
But the 34-year-old, whose position as boss has been questioned, continued to rant after the match and claimed Premier League leaders Manchester City have an easy ride in comparison to Chelsea.
Villas-Boas' team could have been knocked out of the Champions League had results not gone their way on Tuesday night and the Portuguese thinks City have been let off lightly given the fact they too are facing elimination going into their final group match.
"I hope they qualify, sincerely," said Villas-Boas, who is now preparing to host Premier League leaders City at Stamford Bridge next Monday and had previously accused the media of a premeditated agenda in Saturday's win at Newcastle.
Brilliant
"But the approach to Manchester City is basically, 'if they qualify, they qualify. If they don't qualify, they don't qualify'. We don't get that margin, basically, from you guys (the media).
"I will never criticise your editorial choices, but it is a reality. People take a perspective that is out of this world.
"We see a Manchester United defender (Gary Neville) today say in the preparations for the game and says things like, 'I don't want to be one of the Chelsea players today', 'I couldn't play this game' and 'It is a difficult game for them'.
"This is out of this world, for me. I don't believe this.
"This is continuous persecution of Chelsea. Continuous aggressiveness towards one club. We have become your target, we accept that.
"But you have to accept that today was a brilliant win. And tomorrow, it is unfortunate for you guys, because you have to report on a brilliant win for Chelsea and qualifying first.
"It is difficult for everybody and tomorrow is difficult for you guys."