Villas-Boas fears sack
Andre Villas-Boas has revealed for the first time his fear that the 'cultural pattern' at Chelsea could continue and he could be sacked.
Last Updated: 28/02/12 11:27pm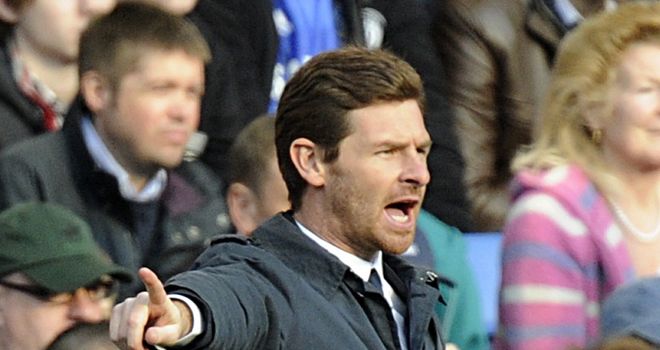 Andre Villas-Boas has revealed for the first time his fear that the 'cultural pattern' at Chelsea could continue and he could be sacked.
Villas-Boas has repeatedly insisted he retains the full backing of billionaire owner Roman Abramovich, but has now confessed to the first seeds of doubt about whether he would keep his job.
Speculation has been rife over the future of Villas-Boas during what is currently Chelsea's worst season since Abramovich joined the club in 2003.
Saturday's 3-0 Premier League win over Bolton ended a miserable run of five games without a win and four victories from 14, easing the pressure on Villas-Boas.
Behaviour
In an interview with Portuguese radio station TSF which took place two days earlier but which was only broadcast on Monday, the 34-year-old reiterated he felt he retained the "confidence" of Abramovich.
But he compared his situation to that of Carlo Ancelotti, who the Russian sacked at the end of a trophyless season in May.
"We are now in the exact same moment as last year," Villas-Boas said. "It is an exact copy.
"The pattern of behaviour of the owner has led to a (manager's) downfall in similar situations or even 'better' situations.
"What will be the reaction? It will be one of the two, a continuation of the project and full support or just the cultural pattern that has happened before. We don't know."
Villas-Boas declared almost two weeks ago that Abramovich's support was all he needed to sustain him amid reports of dressing room unrest.
Saturday's win saw Frank Lampard admit his relationship with Villas-Boas had "not been ideal", while other senior players are said to have had reservations about Jose Mourinho's former assistant.
Some of them will not be there next season regardless of whether Villas-Boas stays and the Portuguese is already planning for life without them, revealing Porto star Hulk would be an ideal summer signing.
The Brazil forward, who helped Villas-Boas win an incredible quadruple in Portugal last season, fits the profile of the kind of player the Blues boss would like to recruit.
Chelsea will almost certainly have space in their forward line next season, with the contracts of both Didier Drogba and Salomon Kalou expiring this summer.
Florent Malouda has a further year to run on his deal but has previously expressed a willingness to move on in search of more regular football.
Villas-Boas said: "We have Kalou and Malouda, both of whom are nearing the end of their contracts, while Juan Mata and Daniel Sturridge are the future.
"As such, there will surely be a place to fill and I see room for an explosive player on the wing, someone who is strong in one-on-one situations and Hulk fits that profile."