AVB pressure no surprise to Roy
Roy Hodgson is not surprised by the pressure his opposite number Andre Villas-Boas has found himself under at Chelsea.
Last Updated: 02/03/12 4:55pm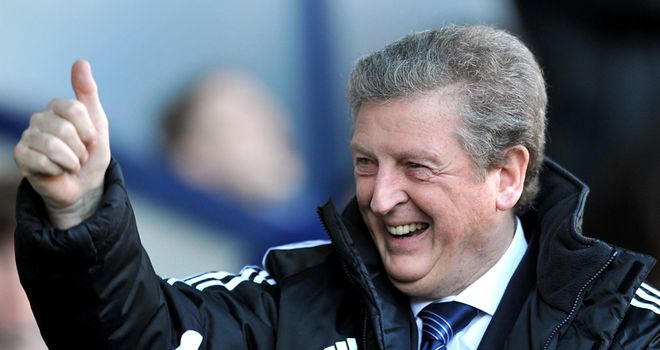 Roy Hodgson is not surprised by the pressure his opposite number Andre Villas-Boas has found himself under at Chelsea.
Roman Abramovich has wielded the axe on managers with much better records than the young Portuguese and there is growing speculation about how much longer he will last in the hotseat at Stamford Bridge.
Hodgson had a similar experience of the pressure at a top-of-the-table club, having come under intense strain during his brief reign at Liverpool.
Now manager at West Brom, Hodgson is preparing his side to take on the misfiring Chelsea side on Saturday.
Hodgson said: "One always has sympathy for other managers but I guess he knew, moving from Porto to Chelsea, for the enormous salary and big ambitions from the owner, that it wasn't going to be an easy job.
"That's basically how it has turned out. Nothing surprises me. If you look back, there have been an awful lot of managers at Chelsea in the last eight or nine years.
Turnover
"If you take Jose Mourinho out of the equation, who was there for three or four years, there has been an awful lot of turnover in terms of coaches.
"I suppose you can't be surprised if you go to that club as a coach that you are under enormous scrutiny every time your team is not top of the table."
The Baggies boss knows his side will have to be at their best if they are to end a run of 20 games without a win against Chelsea.
Quality
He added: "It all depends on how well we play. With their quality, Chelsea are capable of giving very good performances and causing problems for everyone.
"We are aware what we are up against but you win nothing on paper and with your reputation. You win if you perform.
"We hope they have a bad day and must ensure we are at our very best if we are to have a chance."
Fernando Torres is a striker that Hodgson knows well having worked with him at Anfield, and believes the Spaniard could burst into form at any moment.
He said: "There is no doubt Fernando will be back to what he was in his heyday at Liverpool because he is a good quality player and also a good person.
"When Fernando scores goals again, he won't be a different person but it might just be what he needs to get his season started kick-started, a good performance and some goals.
"Much as I like him and wish him well, I hope his revival doesn't start against us but, once that is out of the way, I shall be batting for him to score as many goals as he can."