Cole backs Blues to beat Barca
Ashley Cole is confident that Chelsea can overcome the Barcelona juggernaut when they go head-to-head in the Champions League.
Last Updated: 17/04/12 5:14pm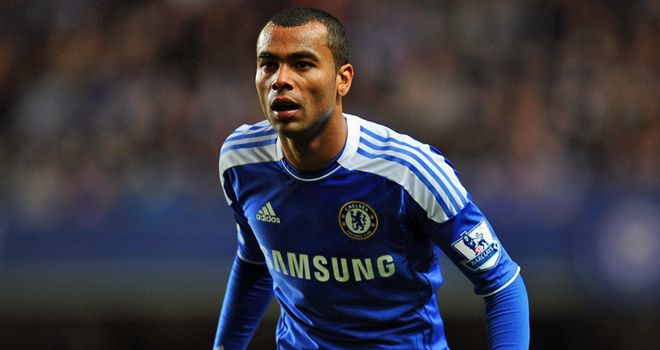 Ashley Cole is confident that Chelsea can overcome the Barcelona juggernaut when they go head-to-head in the UEFA Champions League semi-final.
The Blues defender insists the Catalan giants will expect an uncomfortable evening in the first leg at Stamford Bridge on Wednesday night.
And the West London outfit will go into the game knowing they have a decent chance of reaching the May final in Munich because of their record against the Spaniards.
Both sides have three wins from their 10 meetings in the past 12 years, but Barca, led by the brilliant Lionel Messi, are clear favourites to retain the crown they won at Wembley last year.
Asked who will be in the final in Germany, Cole told the London Evening Standard: "Chelsea, of course. Chelsea against Real Madrid, I hope.
"We know what Barcelona are about and that we have to be on our game. We're confident and feel we're good enough to progress.
"I do think that while they're not worried about us, out of the teams they've played in the Champions League and the Premier League sides they've faced, we have given them the hardest run.
"We're a tough team, we never give up. We fight for every ball, we're strong in tackles and hopefully that will be in the back of their minds and we can take advantage of that. With teams like Barca, we think we know how to stop them. Is it going to happen on the day? You never know. If people like Lionel Messi don't turn up we have a great chance."
Concentration
Andres Iniesta's injury time strike knocked Chelsea out at the same stage on away goals three years ago and Cole expects Roberto Di Matteo's side to be fully focused for every second.
"You have to be concentrated - not just for 90 minutes but for 94, 95 minutes," said Cole. "We know it's going to be tough playing against this kind of team and players. They have got so many world-class players that you can't take your eye off the ball for a minute because anyone of them can step up and do something magical.
"The match against them in 2009 was one of the best games I have seen Chelsea play, with the fight and the determination and the spirit.
"But Iniesta just popped up with that great strike. That's what they've got. All they need is one shot.
"Messi is scoring goals and can do no wrong but they're not a one-man team. People say what they'd be like without Messi but I don't think that's the case. All of their players are great. People may think we have to just stop Messi and that's it but then you have the other players who come in and contribute so we know we have to stop more than Messi."