Chelsea guarded on plans
Chelsea chief executive Ron Gourlay has hinted the club's summer transfer policy has not been blueprinted to include a clear-out.
Last Updated: 10/05/12 6:22pm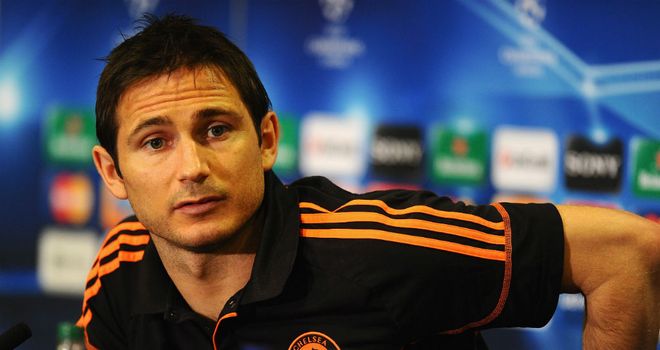 Chelsea chief executive Ron Gourlay has hinted the club's summer transfer policy has not been blueprinted to include the departures of the likes of Didier Drogba and Frank Lampard.
Ever since Andre Villas-Boas was appointed last summer, it has appeared Chelsea owner Roman Abramovich was attempting to take his club in a new direction.
Villas-Boas was sacked in March after a short-term failure, but it is thought the club is still directed towards a clear-out of their old guard in order to lower the average age of the squad.
It seems certain to be a summer of change at Stamford Bridge, with uncertainty even surrounding the future of interim first-team coach Roberto Di Matteo.
But Gourlay has already revealed talks with Drogba are to take place before he becomes a free agent, while other older players, such as Lampard, could also have a future.
Gourlay said: "Our strategy is to get the right balance. Speculation about major clean-outs is certainly not coming from Chelsea football club."
Historic
Meanwhile, Gourlay did not want to admit FA Cup winners Chelsea could consider the season a 'disaster' if they fail to win the UEFA Champions League and miss out on the next campaign's competition.
Abramovich would have an excuse for dispensing with Di Matteo, as Chelsea can only finish sixth in the Premier League, but Gourlay remains diplomatic ahead of the European Cup final against Bayern Munich on 19th May.
"It's certainly not where we set out to be at the start of the season," he said.
"I don't think we talk about disasters at this stage, because we've still got the opportunity of turning this into the most historic season for the football club."
However, Gourlay all but admitted it could not be considered a successful season if Chelsea ended it out of the Champions League for the first time since Abramovich bought the club nine years ago.
"If we won the FA Cup and Champions League final then, yes, we would've turned around our season and it'll be a fantastic end to a season which has, in parts, been very, very difficult," Gourlay said.
"We'd sit down and we'd look at the whole season and we'd try to correct the things that went wrong in the first place and make sure we learned from any mistakes."
Paid the price
One of those errors was the doomed reign of Villas-Boas, who was charged with transforming the way Chelsea played and paid the price when it all went horribly wrong.
Going back to basics has paid off spectacularly for Di Matteo, but Abramovich appears wedded to the idea of getting the Blues to play more like Barcelona.
Gourlay said: "The goal is to play the way that we want Chelsea to play. We've made no secret of that.
"We want to play attractive football, we want to make sure we're in the top competitions, we want to make sure we're competing in all areas with the elite teams around the world, and we want to do it the Chelsea way."
Gourlay was speaking ahead of the first Formula 1 race to see Chelsea's crest appear on the Sauber team's vehicles, this weekend's Spanish Grand Prix.
He said: "It's a very unique tie-up. Formula One, during their season, will probably touch on half the global population.
"So, it's a huge awareness driver. It fits completely into our corporate social responsibility programme that we do around the world."