Di Matteo happy to wait
Roberto Di Matteo is content with his Chelsea legacy regardless of whether or not he is shown the door after the Champions League final.
Last Updated: 12/05/12 6:05pm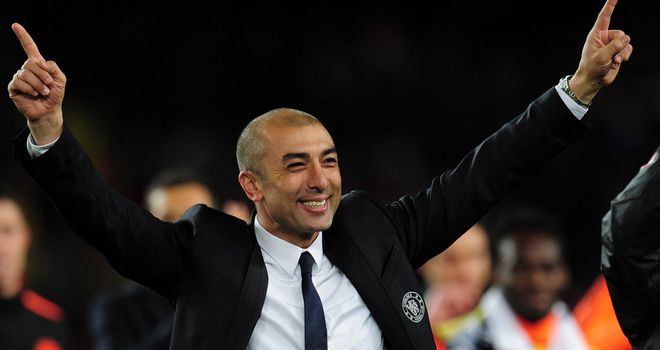 Roberto Di Matteo is content with the legacy he has built at Chelsea regardless of whether or not he is shown the Stamford Bridge door after the UEFA Champions League final.
The Italian has made a remarkable impact since being placed in charge on an interim basis until the end of the season following the sacking of Andre Villas-Boas in March.
Chelsea have already won the FA Cup and are preparing to meet Bayern Munich in Germany next Saturday for the chance to lift the European Cup for the first time in their history.
There has been a significant clamour for Di Matteo to be given the job on a permanent basis, but he has always stuck to the club's stance of waiting to make any decision.
Sunday's game against Blackburn could be the former Chelsea midfielder's last game in charge, but he is quoted as saying in The Sun: "My contract expires at the end of the June and my position has not changed.
Good relationship
"I don't know what will happen after the Champions League final. It's too far ahead and there are more important things to think about.
"There's no reason for me to have spoken to anyone yet. When it's the right time to think about these issues, I will do.
"I've very much enjoyed my time as manager. It has been very challenging and I will always have a good relationship with the fans.
"I have a legacy at this club that will always be there. No-one can take that away. Whenever I come back to Stamford Bridge, it will always be a great feeling for me.
"But I'm not important here. It's all about the club and the players, and the opportunity they have to achieve something very special in Munich next week."