Chelsea's Victor Moses thinks hard work could one day lead to Barcelona
Chelsea new-boy Victor Moses has revealed a long-term dream of playing for Barcelona.
Last Updated: 15/09/12 12:38pm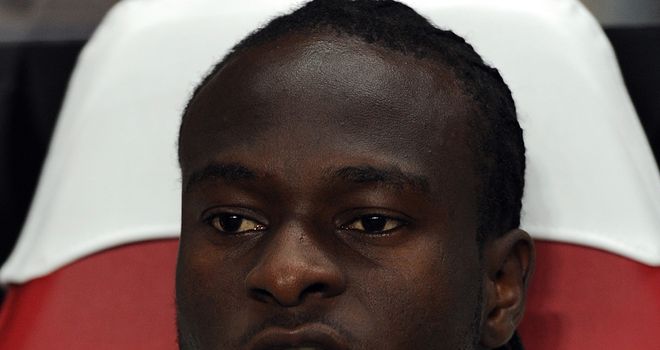 The Nigerian this summer moved to Stamford Bridge from Wigan Athletic for a fee of £9million after a long-running transfer saga.
Moses is grateful to now be at a club of the pedigree of European champions Chelsea having escaped to England as a child from riots in his homeland in which his parents were killed.
But the 21-year-old also thinks his ambitions and hard work could also one day take him to Spanish giants Barcelona.
Interest
"It has been a long journey [from Nigeria] and I just want to keep strong and work hard for myself, whether it's football or not football," Moses said in The Guardian ahead of Saturday's Premier League game against Queens Park Rangers.
"I have to thank God for being where I am, it's like a dream come true and, if I keep working hard, who knows, I'll probably end up in Barcelona one day."
It is often questioned who is in charge of transfers at Stamford Bridge, Chelsea boss Roberto Di Matteo or club owner Roman Abramovich.
But, either way, Moses was just grateful to feel wanted, as he said: "I don't really know if it was Di Matteo or if it was the chairman or whoever but I knew that Chelsea were interested in me and that was it, really.
"For a club to come and get you, they are going to use you at some stage. I know that there are a lot of players at Chelsea but if I do get my chance, I just have to grab it."