Branislav Ivanovic says Chelsea's defensive performances must improve
Branislav Ivanovic admits Chelsea will need to improve their defending if they are to stand any chance of success.
Last Updated: 20/09/12 6:34pm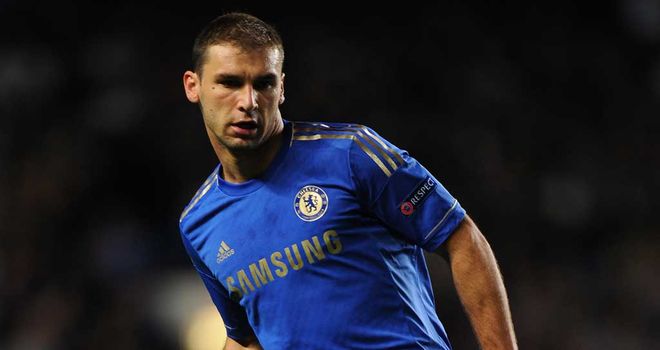 The European champions have adopted a positive approach this season, but that saw them come unstuck once again on Wednesday when Juventus rallied from 2-0 down to earn a 2-2 Champions League draw at Stamford Bridge.
Ivanovic acknowledged that the Blues are more attacking this term, but the Serbian defender reiterated the importance of keeping things tight at the back.
"We started well against Juventus but after that it was too easy for them," said Ivanovic in the Evening Standard. "We can improve 50 per cent more on this performance.
"We are playing differently this year, with more emphasis on attacking, but everyone also has to be focused on defending and being organised. This is what helped us get good results last year.
"It's all about our concentration and motivation. We have to think that every situation is dangerous and cover well. It's more of a mental situation because our training is hard enough to prepare for a big game. Mentally we have to do more.
"Every player has to self-motivate themselves, to make sure they are in the right position and be in the right way, so they can give good things for the team."
Meanwhile, Ivanovic offered his support to lone striker Fernando Torres, who has struggled in the last three games after a bright start to the season.
Ivanovic said: "It is good to have options up front but unfortunately Daniel Sturridge is out injured and he is very important. But Fernando is doing very well.
"Sometimes he is alone without the support of the others and it is very difficult to fight against three defenders. We are more creative in the attacking third than last season but we still have to work hard."