Roberto Di Matteo admits Chelsea have to move on from the Didier Drogba era
Roberto Di Matteo is looking for Chelsea to show they can be successful without Didier Drogba against Arsenal.
Last Updated: 28/09/12 4:48pm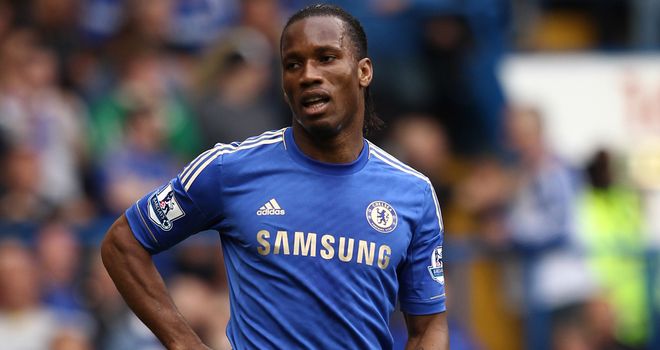 Drogba terrorised the Gunners during his eight-year stint at Stamford Bridge and Arsene Wenger admitted earlier this week that his side were relieved not to be playing against the Ivory Coast international.
His departure has heralded a transformation in the way Chelsea play and Di Matteo no longer wants to dwell on what Drogba brought to the team.
"Didier Drogba has been a fantastic player for this club for many years, but we have to move on from that," said Di Matteo.
"That's the past. We're looking to the future now."
Di Matteo denied Chelsea would adopt a radically different approach on Saturday to that in the past, adding: "It's always a football game. You try to beat them by playing football."
While Chelsea are trying to progress and appear to have adopted a new style during the early part of the season, Di Matteo does not believe it is fair to criticise the way they played last season.
"I loved my side last season as well," said the Blues boss.
"I think everybody likes different aspects of football.
"We were very successful last season and played some good football. You always focus on a couple of games, but we played some good stuff."