Juan Mata believes his best is yet to come for Chelsea
Juan Mata aims to go from strength to strength after turning in another impressive performance for Chelsea in midweek.
Last Updated: 04/10/12 11:23am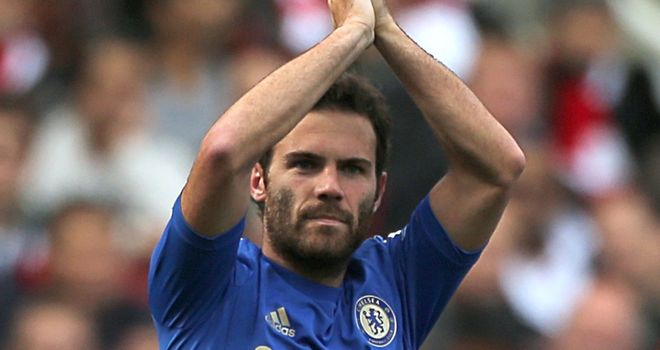 Mata helped himself to another two goals in Tuesday night's 4-0 victory in Copenhagen to propel the European champions to the top of Group E after two matches.
The 24-year-old now has four goals and four assists in his four starts since returning from a fortnight off, directly contributing to almost two-thirds of Chelsea's goals in the past week and a half.
He said: "I want to improve. I feel I can still do better. Maybe this was one of the best weeks for me. I played well against Stoke, then Wolves, then Arsenal and now this.
"I'm feeling very well but I want to feel better and improve as well."
Mata is doubtless benefiting from the arrival of the likes of Eden Hazard and Oscar, as well as Chelsea's new attacking philosophy.
"It is a lot of fun to play in this shape, to play with players who like to play with the ball, quality players," he said.
"Last year, we won the Champions League and FA Cup, playing as we played. Now I think we can do it better, playing even better with Oscar, Hazard or whoever.
"All we can do is try to play our best but that is what we are doing."