Ashley Cole sorry over FA tweet in wake of John Terry report
Ashley Cole has apologised "unreservedly" for posting an abusive tweet relating to the John Terry verdict.
Last Updated: 06/10/12 6:38pm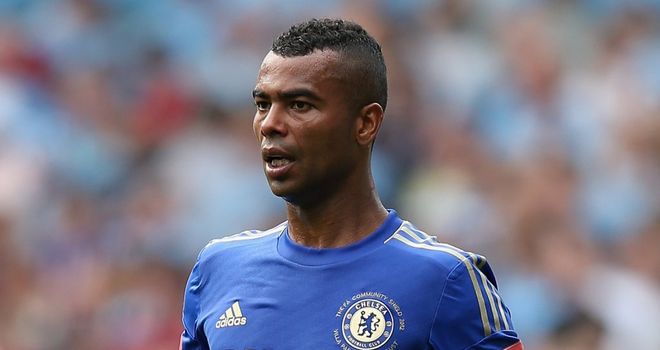 An angry Cole risked disciplinary action with an outburst at the FA after a Regulatory Commission raised questions over his evidence during the Anton Ferdinand case.
The England full-back changed his initial witness statement to include the possibility Ferdinand used the word 'black' during a row with Terry when Chelsea were beaten at QPR in October 2011.
And the amended statement corroborated Terry's defence that he did not racially abuse Ferdinand, but merely repeated an offensive phrase he thought the QPR defender had accused him of using.
In its findings, the Commission said new evidence meant there was "considerable doubt over Mr Cole's claim that he heard, or could have heard, Mr Ferdinand use the word 'black'".
That conclusion angered Cole, who wrote on his Twitter page: "Hahahahaa, well done FA. I lied, did I" before adding an abusive hashtag.
The tweet was quickly deleted and an apology issued through Cole's solicitor. It read: "I was really upset and tweeted my feelings in the heat of the moment. I apologise unreservedly for my comment about the FA."
Chelsea manager Roberto Di Matteo said he would study the tweet before deciding whether to take action but denied his players were "out of control".
Roy Hodgson has spoken to Cole, and the incident will not jeopardise his inclusion in the England squad for this month's World Cup qualifiers.