Ashley Cole has criticised the FA's report into the reasons for banning John Terry
Ashley Cole has risked FA disciplinary action with an abusive Tweet relating to the John Terry verdict.
Last Updated: 05/10/12 3:43pm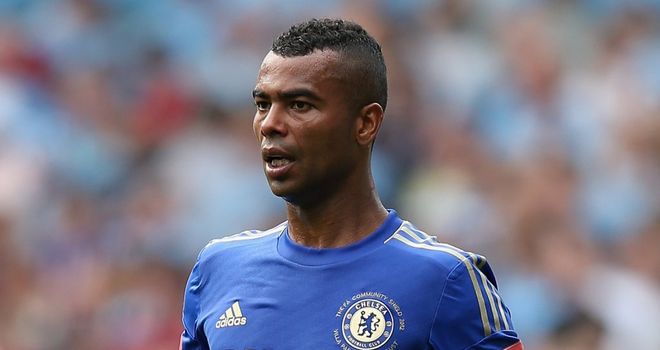 Cole featured heavily in a Regulatory Commission's written explanation of the decision to ban Terry for racially abusing Anton Ferdinand during Chelsea's Premier League game at QPR a year ago.
The England full-back's evidence was questioned after he changed his initial witness statement to include the possibility Ferdinand used the word 'black' during a row with Terry.
The amended statement corroborated Terry's defence that he did not racially abuse Ferdinand, but merely repeated an offensive phrase he thought the QPR defender had accused him of using.
In its findings, the Commission said new evidence meant there was "considerable doubt over Mr Cole's claim that he heard, or could have heard, Mr Ferdinand use the word 'black'".
That conclusion has angered Cole, who wrote on his Twitter page: "Hahahahaa, well done FA. I lied, did I" before adding an abusive hashtag.
Asked about Cole's Tweet, Chelsea manager Roberto Di Matteo said: "We'll look at it and then we'll see."
The Commission's report questioned whether Cole had changed his initial account after discussions with David Barnard, the Chelsea club secretary whose own evidence caused "very real concerns" and was not addressed by the Chief Magistrate in his judgment of Terry's criminal case.
Barnard insisted he had a clear memory of Cole mentioning the word 'black' in his initial FA interview, but the Commission cast doubt on the "accuracy" and "motivation" of his statement.
Chelsea issued a statement backing Cole and Barnard which said both men stood by their evidence and had "co-operated at all times" with the investigation.