Roberto Di Matteo wants to see better standards from his Chelsea players
Roberto Di Matteo has demanded better standards from his players in the wake of the latest scandal at Chelsea.
Last Updated: 08/10/12 8:03am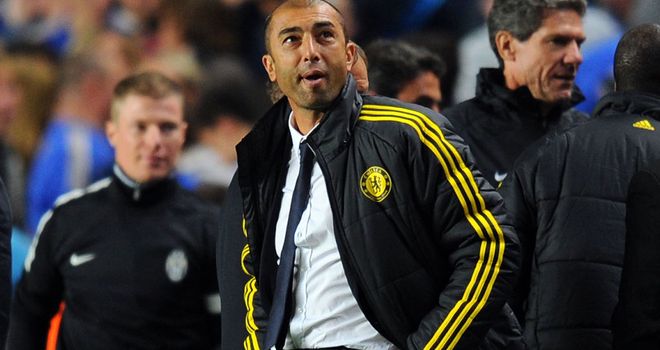 The John Terry and Ashley Cole sagas have arguably tainted the Blues like never before, with the former found guilty by the Football Association of racist abuse and the latter launching a foul-mouthed Twitter tirade against the English game's governing body.
Manager Di Matteo has already announced disciplinary action against Cole, something which could also be taken against Terry if he elects not to appeal against the decision of an independent FA panel.
Di Matteo said: "The image of the club is very important to us of course.
"We have rules, and anybody who breaks the rules faces disciplinary action against them.
"We strive to have high standards and hopefully, going forward, we can be better at showing those."
Former Chelsea and Italy midfielder Di Matteo, who was born in Switzerland, added: "I come from Switzerland so I like rules, and rules are there to be respected.
"I wouldn't say I'm a disciplinarian but, when you live and work in a group environment, you need rules to be able to live together and work together."
Image
If Chelsea's image off the field has never been lower, the same cannot be said of their reputation on it.
Their scintillating football in Saturday's 4-1 Premier League thrashing of Norwich was exactly the face of the club both owner Roman Abramovich and the wider public like to see.
Asked if that could help restore Chelsea's standing overall, Di Matteo said: "As a club, we try to our give a good account of ourselves."