Paris St Germain's English coach Paul Clement keen on move into management
Paris St Germain's English coach Paul Clement has set his sights on management after being endorsed by Carlo Ancelotti.
Last Updated: 08/10/12 11:22am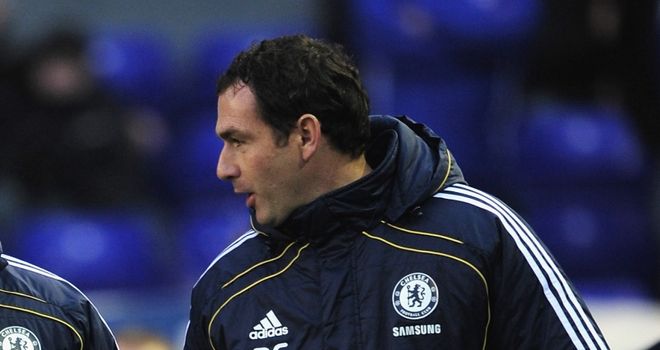 Clement worked with the likes of Ancelotti, Guus Hiddink and Jose Mourinho at Chelsea before linking up with the Italian again at PSG earlier this year.
And the remarkable rise of the PE teacher from Sutton looks set to continue as he targets a top job within five years.
"I'm not in a rush to do it, but in the next five years I want to be a manager," Clement told The Times.
"Carlo's said to me that I have to give it a go, which has given me confidence. If he thinks I can do it then why not?
While some still cling to the idea that a manager must be an ex-professional, Clement believes it is players that are at a disadvantage not him.
"If a player has the mentality that they can come out of the game and just give it a go in management, that's very naïve," he added.
"Think about the amount of hours - from childhood - that have been invested in turning them into top players. It's thousands and thousands of hours and it's the same for coaches.
"There are so many things coaches need to be good at - tactics, strategy, communication, organisation, managing players, long-term vision and small details - that it takes time. Players don't have that."
Although Clement is setting ambitious goals, for now he is enjoying life as assistant to Ancelotti at the big-spending Ligue 1 club.
"PSG is an exciting place to be," said the former Blackburn coach.
"There's a real chance to move the club on quickly. The president has told us he wants three titles in a row, which has to be our aim given the players we've got.
"If we're going to be happy with less than that, we shouldn't be here. We have to win the league this year - anything else will be seen as a failure."