Juan Mata says Roberto Di Matteo is 'perfect manager' for Chelsea
Juan Mata believes Roberto Di Matteo is the 'perfect manager' for Chelsea after describing the Italian as a 'legend'.
Last Updated: 23/10/12 7:03pm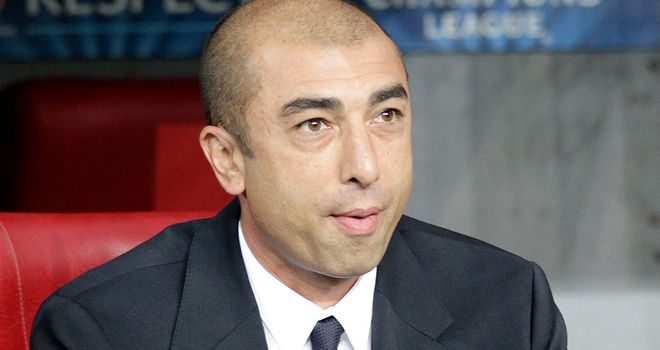 Di Matteo replaced Andre Villas-Boas in March and led Chelsea to FA Cup glory and a coveted first UEFA Champions League title after beating Bayern Munich on penalties in May.
Chelsea have also made an impressive start to the Premier League this season and Mata has hailed the way Di Matteo has handled the many challenges that have come his way.
"Robbie knows very well the team, Robbie knows very well the club as well," said Mata. "He is a legend here.
"And now, as a manager, he connects very well with the team, in every meeting, in every speech, he goes deep inside every one of us, talking about every game.
"I think it's very important to be ready for every competition, for the Premier League and now for the Champions League.
"He knows how important it is for the club to play these kinds of games, to win again the Champions League like last season.
"So, I think for us, he's the perfect manager."
Meanwhile, the in-form Mata has expressed his hope to follow the likes of team-mates Frank Lampard and John Terry in becoming 'legends' at Chelsea.
The Spain schemer added: "We have three or four players who are very, very important for us.
"They are legends now at the club because of what they did during eight, nine, 10 years. And they are our captains as well, so they are the present and still the future of Chelsea.
"On the other hand, we have young players, for example like me, who want to be as good as them in the history of Chelsea. I wish I will be like Frank Lampard or like John Terry in the next years.
"This is my second year at Chelsea. I really enjoyed the first one. It was one of the best in the history of Chelsea. But I think the best is still to come, hopefully.
"We are now enjoying (life) with young and with experienced players and I think there is a balance that we have in the dressing room."