Shakhtar Donetsk's Fernandinho fires racism warning ahead of Chelsea game
Shakhtar Donetsk midfielder Fernandinho says he would go 'wild' if he was targeted by racist abuse on the pitch.
Last Updated: 23/10/12 7:18pm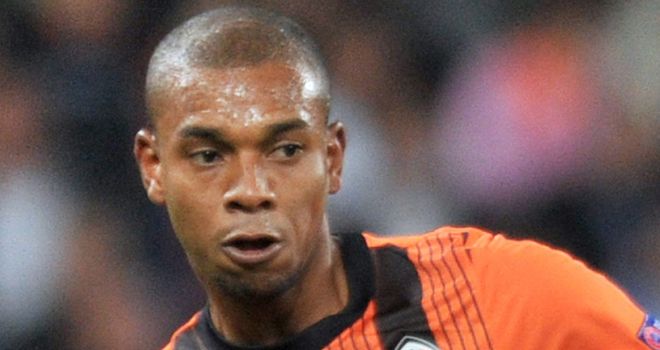 Blues captain John Terry has been hit with a four-match suspension by the Football Association and fined £220,000 for racially abusing QPR defender Anton Ferdinand last year.
That incident is one of a number of race rows that have marred the game in recent times.
Brazilian Fernandinho says he has never suffered racist abuse in the game but believes any instance of it should be "severely punished".
The 27-year-old said: "If someone was ever racist towards me, I would go wild.
"But I'm happy to say I've never suffered such an act in my time playing in Brazil or Ukraine. In my opinion, if someone commits such a crime, it should be very severely punished.
"Racism in football is one of the most unpleasant things in our time."
Chance
Fernandinho is confident Shakhtar can upset holders Chelsea and go on to make strides in the Champions League.
He added: "We know we will have a very hard game but we will beat Chelsea in both games.
"Beating Chelsea at home will give us a better chance to qualify for the last 16.
"We all believe we will reach the finals and win the Champions League this year - and beating the defending champions will show everyone how far we have come."