Chelsea's Petr Cech says lessons must be learned from Shakhtar Donetsk defeat
Petr Cech wants Chelsea to learn the lessons from their defeat to Shakhtar Donetsk when they play Manchester United.
Last Updated: 25/10/12 4:26pm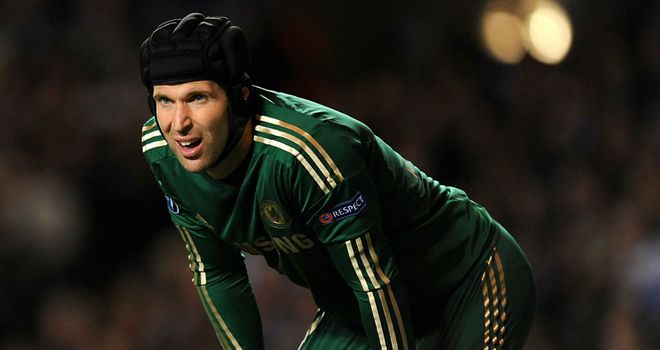 A superb display from the Blues keeper ensured that an eventual 2-1 scoreline in Ukraine did not become an heavier reverse, with their next outing a mouth-watering clash with their fierce Premier League rivals.
The 30-year-old believes that his side have to make the Champions League setback work in their favour when they return to domestic duties.
"If you take it in perspective, it is good that this happened now because Manchester United is a similar team, who play on the counter-attack away from home," Cech declared.
"We will play more or less the same kind of side as Shakhtar. So, hopefully, this will serve as a lesson for the weekend.
"Against Shakhtar, we started the game slowly out of the blocks and I think that's one thing not to repeat."
Chelsea are unbeaten in the league this season, but for Cech the display in Donetsk underlines that they cannot be complacent ahead of the United game.
"We have done well so far this season and kept the balance in the team but against Shakhtar that wasn't the case," said Cech.
"We allowed them too much space and this was the key. If you give technical players that much space, you will always have problems."