Reading's Jason Roberts admits he would shake hands with John Terry
Jason Roberts has refused to say whether he thinks John Terry is a racist but he would shake hands.
Last Updated: 25/10/12 11:21pm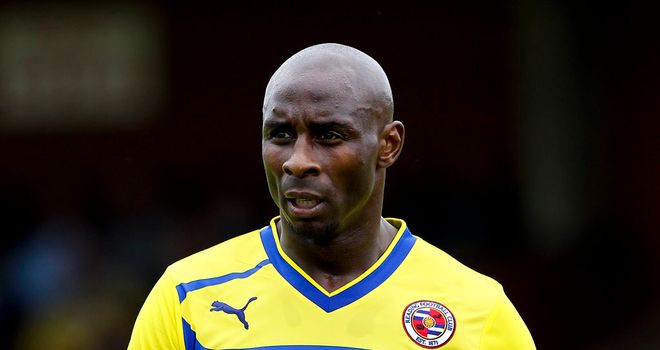 Roberts was one of a number of players who last week boycotted Kick It Out's annual initiative of wearing anti-racism T-shirts to highlight their efforts to rid the game of the problem.
The 34-year-old, who is a Kick It Out ambassador, says the organisation, and football authorities, are simply not doing enough to clamp down on the issue, which has reared its head again several times recently.
Luis Suarez was banned for eight matches last season and Terry has recently received a four-match suspension for racially abusing Anton Ferdinand, although the former England defender was cleared of a similar charge in a criminal court this summer.
Ferdinand refused to shake Terry's hand when the two met in the latest west London derby but Roberts said he would never do such a thing.
"I would, yeah," Roberts said when asked whether he would shake Terry's hand.
If that was seen as a diplomatic move to try to reach out to Terry, what followed was far less forthcoming.
When asked whether he thought the 31-year-old was a racist, the straight-faced Roberts replied: "I would shake his hand, definitely."
When the question was asked again, the Grenada-born striker again refused to answer it directly and merely repeated the words: "I would shake his hand."