Roberto Di Matteo wants Ashley Cole and Frank Lampard to stay at Chelsea
Roberto Di Matteo wants Ashley Cole to stay, but concedes there is a danger he and Frank Lampard could leave Chelsea.
Last Updated: 28/10/12 4:57pm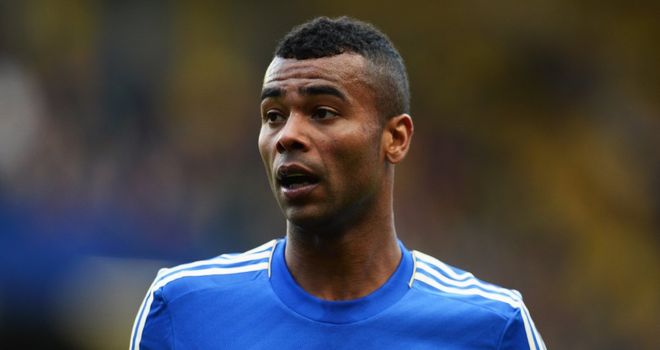 Cole is out of contract at the end of the season and reports have suggested that the England international will only be offered a one-year extension.
Manchester United and Paris St Germain have been linked with the 31-year-old, but Di Matteo is adamant that Cole remains an important part of his plans.
"He's a fit boy," said the Chelsea manager. "He can play every game, so he still has many years in front of him."
The former Chelsea midfielder refused to say how he would have responded to a one-year contract offer when he was a player, adding: "That's something you would have to ask Ashley himself or the club.
"These are negotiations between those two parties. My point is that I would like him to stay here and be here with us."
Lampard is in a similar situation to Cole and Di Matteo confirmed he was powerless to intervene in contract negotiations beyond recommending that the players form part of his future plans.
Asked if he was worried about what could happen in January, Di Matteo said: "Yeah, but that's the world of football. That's how you live in this world, in this industry.
"We had the same last season with some players and, at the end of the day, we all have to be professional and try to do our best, even though maybe the contract is not sorted out."
Meanwhile, Di Matteo confirmed John Obi Mikel was in talks over a new contract, amid reports the midfielder would be offered a five-year deal.
He also insisted there was no chance of John Terry not seeing out the remaining two years of his Chelsea contract, branding reports linking the club's captain with Valencia "nonsense".