Police called on to investigate Mark Clattenburg comments
The Metropolitan Police has been asked to investigate whether Mark Clattenburg made racist remarks to Chelsea players.
Last Updated: 30/10/12 1:21pm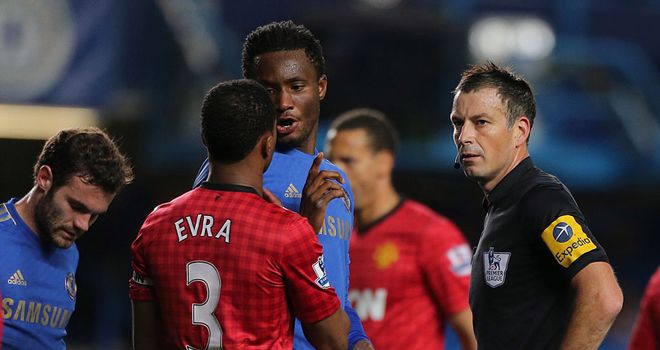 The referee is already under scrutiny from the Football Association after Chelsea complained about two instances of his "inappropriate language" during Sunday's defeat to Manchester United.
One incident is understood to have involved John Obi Mikel, though reports of a racial element in the alleged language have not been confirmed by Chelsea or any of their players.
Clattenburg has been stood down from this weekend's programme and is co-operating with the FA's ongoing probe, but in the meantime the Society of Black Lawyers wants the police to look into whether a criminal offence has been committed.
A letter from the organisation's chairman Peter Herbert to the Metropolitan Police Service read: "The Society of Black Lawyers wishes to record the incident that took place at Chelsea FC.
"Our information is that racist remarks were directed at John Mikel Obi and at Juan Mata. If so, that is wholly unacceptable in any circumstances.
"Although this matter may be investigated by the FA, it is appropriate that the MPS independently see if a racially-aggravated offence has occurred."
The Met Police later confirmed a complaint has been received and said they will work with both Chelsea and the FA to "consider any allegation that is made".