PFA chief Gordon Taylor is hoping the FA's investigation into Mark Clattenburg is not dragged out
Gordon Taylor has welcomed the FA's decision to continue with their probe into allegations against Mark Clattenburg.
Last Updated: 30/10/12 7:22pm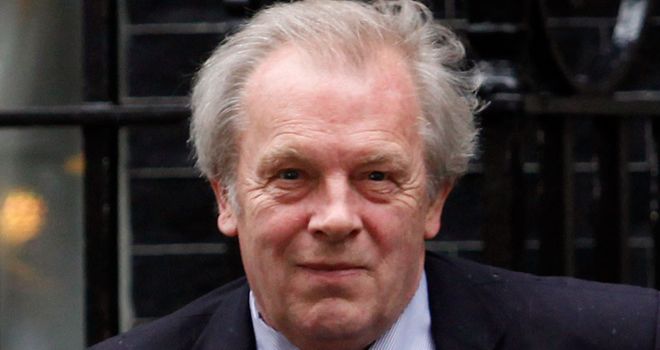 The Metropolitan Police confirmed on Tuesday they would launch an inquiry into allegations that the referee used inappropriate language towards two Chelsea players.
Clattenburg is accused of racist comments towards John Obi Mikel as well as making inappropriate remarks to Juan Mata during Chelsea's 3-2 defeat to Manchester United on Sunday.
There were fears that the FA may decide to postpone their own inquiry into the events at Stamford Bridge until the criminal investigation was complete.
But with the two cases to proceed simultaneously, Professional Footballers' Association chief executive Taylor is confident the FA can deal with the incident quickly.
"We have the ability to deal with these issues rather than the elongation of a process which is no good to anyone," said Taylor.
"I'm quite concerned that when this happened with the John Terry and Anton Ferdinand incident, the process got elongated. This time, I want football to learn from it and deal with it as transparently as possible.
"In football, the penalties can be severe. In a court of law, the penalty for racial abuse would be a small amount in comparison to what the FA could fine.
"Involving police or waiting causes a massive festering of the issue, which has continued to cause problems and is not good for the image of the game.
"Football has got to be confident enough to deal with it. We need to grasp the nettle and show we are more than capable of dealing with it."