Chelsea are conducting an inquiry into the allegations made against Mark Clattenburg
Chelsea are understood to be conducting their own investigation into the allegations against Mark Clattenburg.
Last Updated: 31/10/12 1:33pm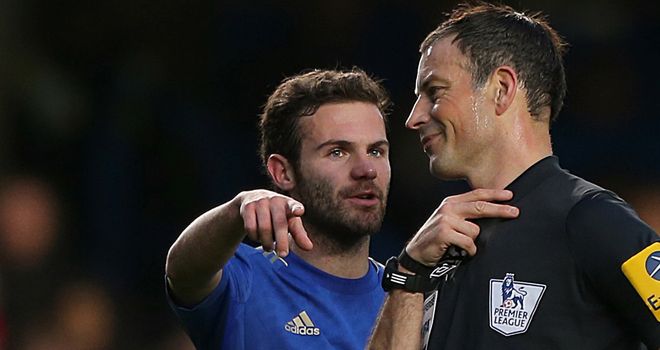 The referee is under investigation by the Metropolitan Police and the Football Association after it was alleged he used "inappropriate language" towards two Chelsea players during the 3-2 defeat to Manchester United on Sunday.
The Professional Footballers' Association say that one of the alleged comments was of a racist nature and that the players claimed to be involved were John Obi Mikel and Juan Mata.
The police became involved after receiving an official complaint about the incident from the Society of Black Lawyers.
The man behind the mooted black players' breakaway union, Peter Herbert, confirmed he had written to the Metropolitan Police demanding they investigate the incident.
The FA also decided to continue with their investigation in tandem with the police probe, rather than wait until the outcome of the criminal proceedings had been made public.
And now there is a third inquiry believed to be taking place at Stamford Bridge, with the west London club expected to conclude their investigation later on Wednesday.