Mark Clattenburg will be tainted for the rest of his life, says Sir Alex Ferguson
Sir Alex Ferguson fears Mark Clattenburg will have to live the rest of his life with the 'stigma' of accused racism.
Last Updated: 03/11/12 11:42am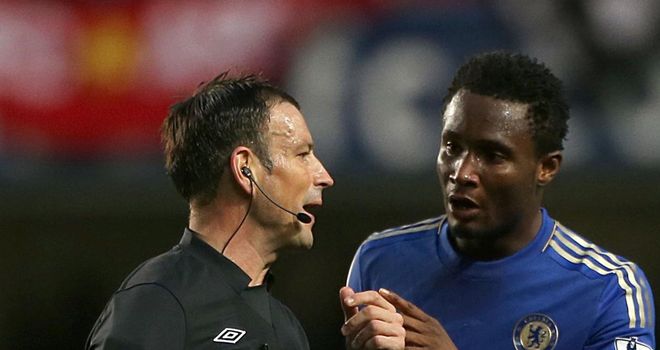 The match official stands accused of directing racist comments at Chelsea midfielder John Obi Mikel during Manchester United's 3-2 Premier League win at Stamford Bridge last Sunday.
Ferguson has already said he does not think Clattenburg is guilty but the United boss also worries there will be no escaping the events of the past week in future years.
"It is a problem for Mark and it is unfortunate," said the Scot in the Daily Mail ahead of Saturday lunchtime's meeting with Arsenal.
"Stigma does tend to stick and that is the real unfortunate part. I have had my run-ins with referees over the years, as you well know.
"I have been fined a few times but I just think that what has happened over the past week is unthinkable.
"It is an accusation which, even in the heat of the moment, should not be made. You cannot do that."