Roberto Di Matteo wants a special night when Chelsea face Shakhtar Donetsk
Chelsea manager Roberto Di Matteo wants a 'special night' against Shakhtar Donetsk in the Champions League.
Last Updated: 06/11/12 7:32pm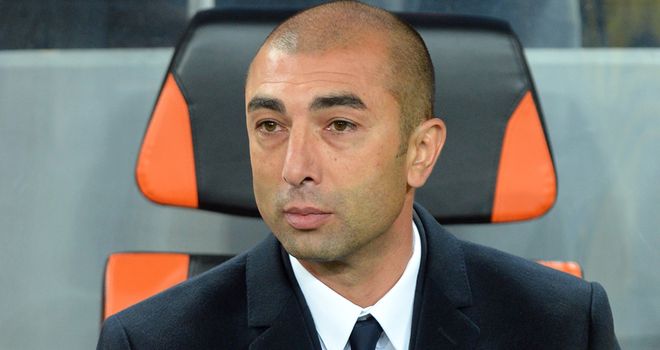 The holders lost 2-1 to Shakhtar in Ukraine last month and, after the return on Wednesday, face Juventus away before playing Nordsjaelland at home in their last group game.
Di Matteo feels Chelsea may even need a positive result in all three matches to avoid the ignominy of becoming the first Champions League winner to fail to qualify for the knockout stages.
"I think it's fair to say," said Di Matteo when asked if the game against Shakhtar is the biggest of the season so far.
"We need to win both home games, for sure, and maybe get something from Turin as well."
The Chelsea boss expects an improved display from the first game with Shakhtar, adding: "At Stamford Bridge, it'll be a different game. Because, obviously, we are very strong at home and it'll be different.
"Certainly, the early goal we conceded was a big factor, especially for them, because it allowed them to then play on the counter-attack, rather than have to maybe be a little bit offensive.
"We'll have to produce a special night, on Wednesday, for sure."
Di Matteo was under no illusions about the task facing Chelsea against a Shakhtar side who have proven invincible of late.
"We looked at Shakhtar and we knew that they were a very strong side," he said.
"They went to Turin and played with a lot of confidence and ambition there, so there was no underestimating the opposition.
"They're a very good team, they're a quick team, they have some quality, individual players that can really decide a game on their own and they've been together for many years as well.
"The bulk of the team has been together for many years, so they're used to playing with each other, and in certain ways, and that certainly helps them."