Chelsea and Manchester City must wait to talk to Pep Guardiola, says agent
Pep Guardiola remains focused on only beginning to talk to clubs over his potential next job in January.
By Simone Bargellini
Last Updated: 08/11/12 4:03pm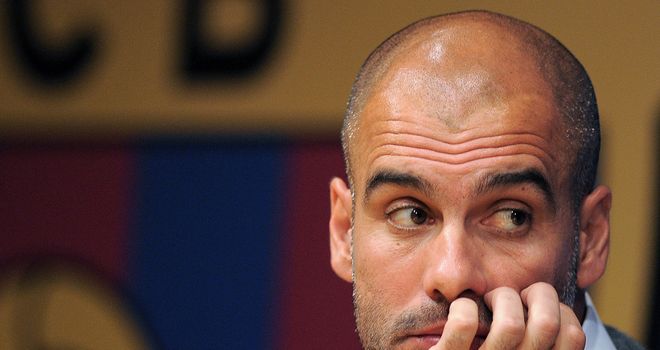 The former Barcelona boss has been linked with several clubs, including Manchester City, Chelsea and, most recently, AC Milan.
Guardiola's brother was recently spotted in Milan to add to the rumours but both the Spaniard's representatives and the Serie A club have denied any significance.
Instead, Guardiola will continue his sabbatical in New York City, which he has been enjoying since quitting Barcelona at the end of last season, and will only look to the future in 2013.
His representative, Josep Maria Orobitg, told calicomercato: "I want to clarify one thing, Pep will not talk with anyone until January.
"He does not want to know anything about the future, nor about Chelsea, City, Paris Saint Germain, Milan or Roma.
"Neither (does he want to know) about Chile, Brazil and all the national teams the press have done during this period. He is now in New York and he wants a free mind."