Petr Cech believes Chelsea squad big enough to cope with absence of John Terry
Petr Cech does not believe Chelsea's season will be too badly affected by the loss of skipper John Terry.
Last Updated: 12/11/12 5:21pm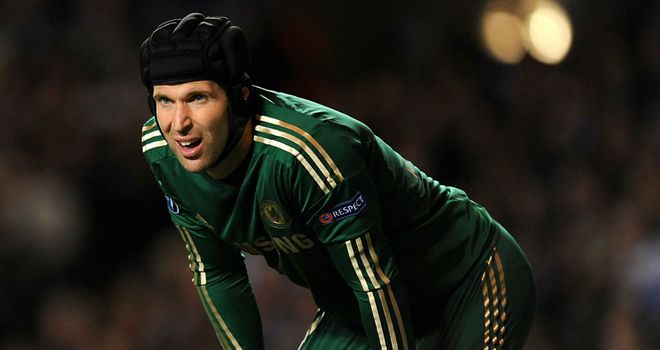 Terry left Stamford Bridge on crutches after the 1-1 draw with Liverpool on Sunday and the club are waiting for the results of an MRI scan to determine the expected recovery period for the defender.
The loss of the 31-year-old for even a handful of matches would be a huge blow to the European champions, who missed him badly during his recent domestic four-game ban.
But goalkeeper Cech said: "We managed to play games without him and we have players who will have a chance to impress.
"I have confidence. Obviously, it's a pity we will lose him again but we have a large squad and quality defenders to deal with that.
"It's important to have people who can step up. This is a chance for the others to shine and we are going to deal with his loss for him."
Terry has demonstrated good powers of recovery in the past, coming back from minor surgery on the same knee weeks ahead of schedule last season.
Cech added: "He knows what it takes to come back in good shape and as soon as possible. He always heals well and he will come back soon.
"We saw him afterwards and wished him good luck. We hope the danger is not going to be severe and something that will just keep him out for a few weeks maximum."