Chelsea boss Roberto Di Matteo not holding grudge over being sacked at West Brom
Chelsea boss Roberto Di Matteo insists he feels no bitterness over being sacked at West Brom.
Last Updated: 17/11/12 2:40pm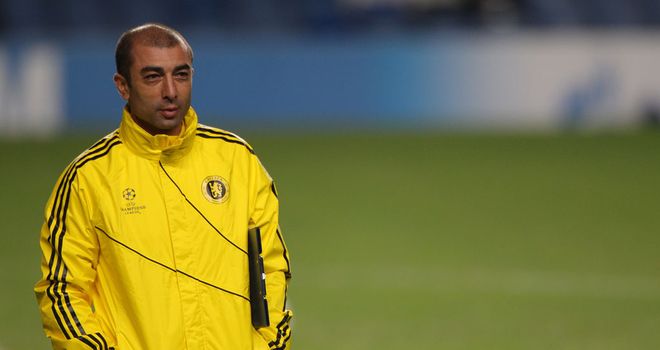 The Italian has plenty to smile about as he brings his Champions League and FA Cup winning team to The Hawthorns for the first time since his controversial dismissal in February 2011.
"I have no grudges," Di Matteo said ahead of Saturday's Premier League clash. "I had a great time. I worked with a lot of good people there.
"The supporters were very kind to me as well. I had almost two years there.
"Despite the fact that last season's game was not a good memory, because we lost, I can reflect on good memories there.
"Look at where I'm sitting now, so I'm not so sure it was a bad thing. That's football. That's life. In a manager's career, you're going to get the sack at some point if you have a long career.
"It's happened to everybody in the industry, and it makes you stronger. It doesn't mean you're not a good coach or a good manager.
"There are many examples of good managers where it didn't work out with a club. They were successful before and were again after."