England coach Roy Hodgson moves on from John Terry/Rio Ferdinand debate
Roy Hodgson has 'moved on' from the John Terry and Rio Ferdinand debate, and wants to focus on finding replacements.
Last Updated: 18/11/12 10:37am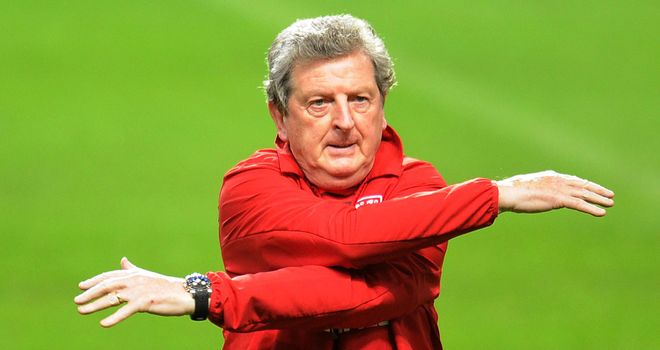 Manchester United centre-half Ferdinand has not been involved since Hodgson became coach and his omission from the Euro 2012 squad caused controversy following a succession of injuries.
Terry, meanwhile, recently retired from international football and Hodgson now wants to look to the future rather than constantly discuss the issues which emanated from the Chelsea captain's racism case.
"I have moved on from the Ferdinand and Terry debate. The team have moved on from it," said Hodgson.
"We can never dictate what is being done on the outside. All we can do is control our own environment and already we think we have some pretty interesting alternatives.
"Phil (Jagielka) and Joleon (Lescott) have done well. (Gary) Cahill and (Steven) Caulker did well against Sweden and I am also looking for (Chris) Smalling and (Phil) Jones.
"That is what I have to do. I have to hope that amongst that group of players - and maybe someone else will come on the scene and force his way in - I can find a couple of players who can do the job in the way John and Rio were when they were playing a few years ago."
Hodgson also believes he has now put his own stamp on the England team after being forced to hastily put together a squad for the European Championship.
"I would like to think it is my team," he added.
"The players are very much committed to what we are trying to do. We have seen that in all the games so far, irrespective of results.
"I can only hope I will get enough contact with them because to really get a team playing the type of assured football we want they need the coaching, video and talking time."