David Luiz admits Chelsea were upset and angry after West Brom defeat
David Luiz admits there were 'raised voices' in the Chelsea dressing room following the defeat at West Bromwich Albion.
Last Updated: 19/11/12 7:56am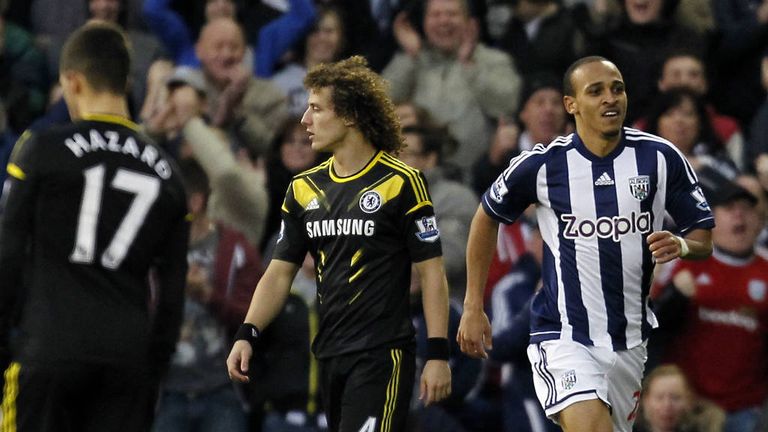 Chelsea's 2-1 reverse at The Hawthorns extended their run without a win in the Premier League to four games and led to reports of a dressing room row.
Luiz acknowledged that the players were angry after the game, but downplayed the significance of the incident amid reports the pressure is growing on manager Roberto Di Matteo.
"The dressing-room reaction after the game was that we were upset and angry," the 25-year-old said ahead of Tuesday's crucial Champions League tie with Juventus. "We were disappointed because we should have won the game.
"There were raised voices but that is normal. This is a big club and we don't like to lose games.
"We missed the moment but all we can do now is look ahead to the next game.
"What's past is past and the future is Juventus. It will be difficult and Juventus are a great team. They are just one point behind us. This is the most important game in the group."
Luiz is aware Chelsea have to get the balance right between challenging for the Premier League title and striving to retain the Champions League.
He said: "It's not good at the moment as we started the season at the top of the league, but all the big teams have come to West Brom and it's not been easy for them.
"West Brom have a good philosophy and a great coach (Steve Clarke) but we are disappointed, because Chelsea want to be top of the table always.
"In the Champions League we have a great opportunity to qualify even though Juventus and Shakhtar (Donetsk) are both great teams.
"But we will never forget how important the Premier League is. There is a bit of a gap at the top and we don't want to get too far behind the other teams."