Gianluigi Buffon believes that Juventus can match Chelsea on Tuesday night
Juventus goalkeeper Gianluigi Buffon believes that the Italian side are on the same level as Chelsea.
Last Updated: 19/11/12 3:12pm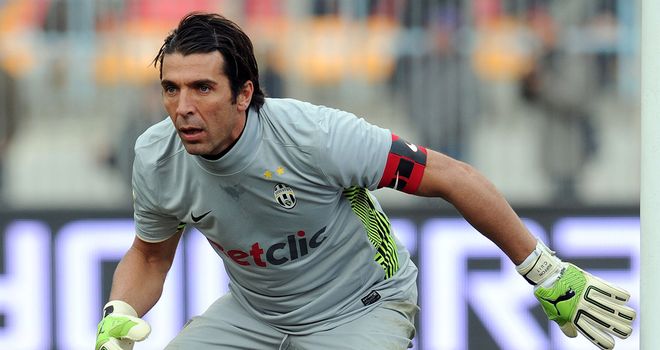 The two teams meet in the UEFA Champions League in Turin on Tuesday night in a crucial fixture in the battle for a place in the last 16.
The game between the two earlier this term at Stamford Bridge ended in a 2-2 draw and Buffon says that Juve can again match the European champions.
"Until now we have showed that we deserve the opponent's respect and that we will play at the same level," he said.
"Chelsea's players deserve respect, they are the European champions and in the last 10 years they have left a mark in world football's elite.
"When the draw was made, we knew our group was balanced. Three teams are going for two places and it will be so until the 95th minute of the game.
"I have faith in this group, in the coach and in the quality of our strikers."
Buffon was also quick to dismiss any doubts about his future at Juventus.
He added: "There isn't a problem. There are expectations of the team, of the club and me to end this cycle of big matches and I am hoping they could go in the right way. There won't be any surprises."