Didier Drogba seeks FIFA sanction to move to new club outside transfer window
Didier Drogba has asked FIFA for permission to move on loan from Shanghai Shenhua outside the official transfer window.
Last Updated: 21/11/12 12:13pm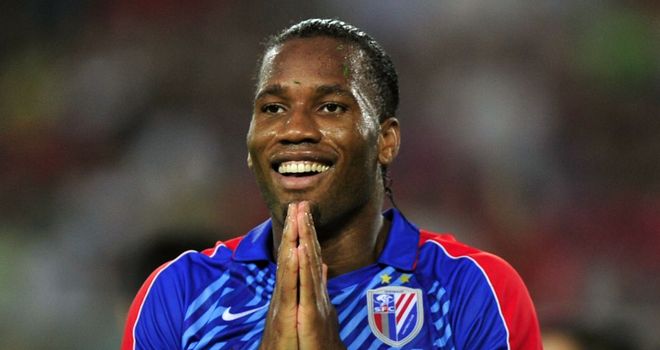 FIFA confirmed they have received a request from Drogba to join another side on a temporary basis with the Chinese season having finished, which may alert former club Chelsea to his availability.
Existing rules prevent Drogba from playing for another club until the transfer window opens again on 1 January.
But the Ivory Coast captain is hoping to represent another team ahead of the Africa Cup of Nations, which starts in South Africa on 19 January.
FIFA has chosen to uphold the rules in previous cases involving David Beckham, Thierry Henry and Landon Donovan, all of whom had to wait until January to make loan moves to Europe in previous years after the Major League Soccer season ended.
Even if FIFA made an exception for Drogba and Chelsea were allowed to sign Drogba on a short-term deal, he would not be allowed to play in their crucial final Champions League group match against Nordsjaelland on 5 December.