Rafa Benitez looking forward to working for Roman Abramovich
Rafa Benitez believes working for Roman Abramovich will be "easier" than operating under George Gillett and Tom Hicks.
Last Updated: 23/11/12 6:54am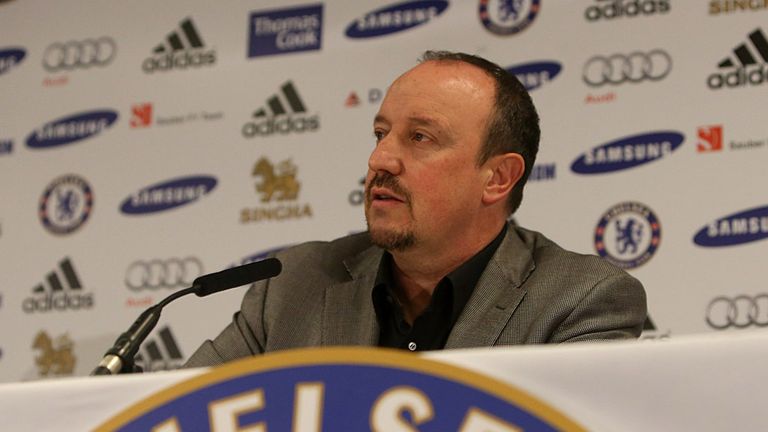 The Spaniard was due to meet Abramovich for the first time on Thursday evening after replacing Roberto Di Matteo.
Benitez is the Russian's ninth manager at Stamford Bridge but, despite not yet speaking to him, he insists the job will be less stressful than working for American duo Gillett and Hicks during his spell in charge at Anfield.
He said: "If you have two bosses who aren't talking to each other, it's difficult.
"You want a striker and one of them says: 'I don't know...' This will be easier.
"The main thing is that I have spoken to Michael Emanalo, the technical director, and he's my link. I like to speak about football with him. That's my priority."
Benitez believes he can bring the best out of misfiring striker Fernando Torres and spoke with his fellow Spaniard after taking his first training session on Thursday.
"He is a top-class player and, with his attitude, he will do it," he said. "I know how good he can be, as I know how good David Luiz or Ramires can be.
"He's one of the important players in this team, and I'll try and improve him, like I will the other players."
Benitez has added former Chelsea and Liverpool midfielder Boudewijn Zenden to his coaching staff, along with Xavi Valero and Paco di Miguel.