Mark Clattenburg not seeking compensation over Chelsea affair, says Mike Riley
Mark Clattenburg will not be seeking compensation after being cleared of racially abusing Chelsea's John Obi Mikel.
Last Updated: 23/11/12 9:12am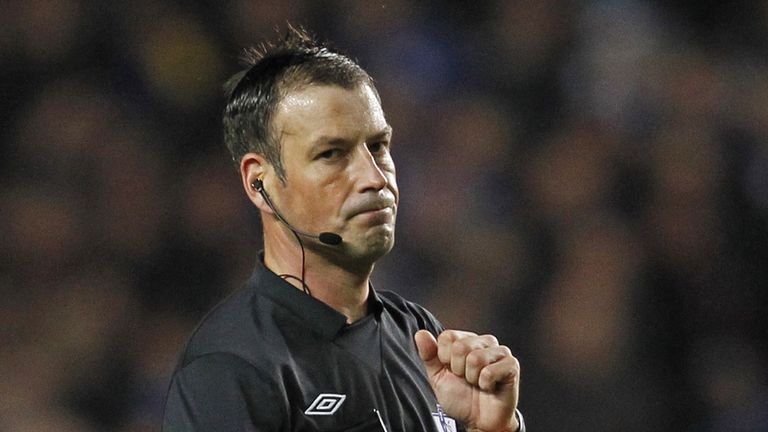 Chelsea had accused the referee of using inappropriate language towards midfielder Mikel in their 3-2 home defeat to Manchester United on 28 October.
But after the FA cleared Clattenburg of any wrongdoing and allowed him to return to refereeing from Tuesday, Riley confirmed he is desperate to go back to work, while also hinting he may seek an apology from Chelsea.
"Mark's main interest is to return to refereeing as quickly as possible. His dream is to go to Brazil in 2014 and that's what he is working towards," Riley told Sky Sports News.
"In terms of whether Chelsea should apologise, my view is that I hope Chelsea will do the right thing. They have to look at everything that went on, evaluate that and then take the right decisions.
"I have to admire the way Mark has conducted himself throughout this. From the first day, his sole aim was to clear his name and come back to refereeing.
"You could argue there are lots of avenues open to him but he does not want to purse any of those.
"What he wants is to go out on Tuesday, Wednesday, next weekend, with a whistle in his hand and referee a game of football."