Boudewijn Zenden says it will take time for Rafa Benitez to stamp his mark on the Chelsea squad
Boudejwin Zenden has warned Chelsea fans not to expect an immediate change of fortunes.
Last Updated: 24/11/12 1:51pm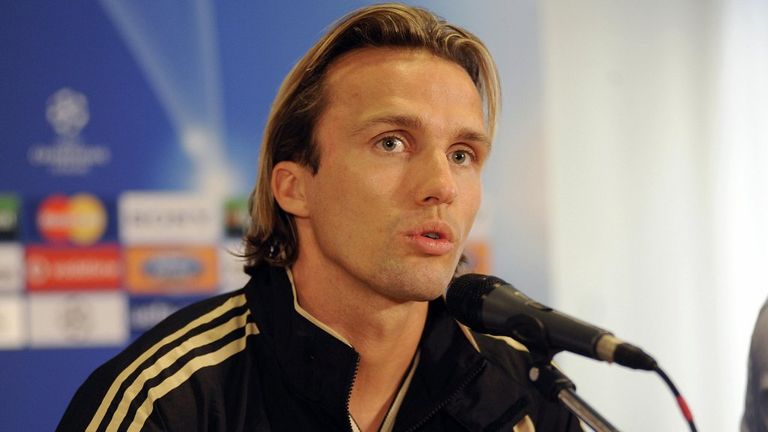 The Dutchman has no previous coaching experience and was a surprise addition to Benitez's backroom when the Spaniard was named as Roberto Di Matteo's replacement on Wednesday.
The former Blues winger and Benitez are now charged with picking up a Chelsea side that has won only one of their last eight matches in all competitions.
"The first day was absolutely hectic, a bit of madness, because no-one really knew what was going to happen and everyone has to try to find their feet again," said Zenden.
"It gives you just a short time space to prepare things. You cannot go at 200mph - it's not going work - so it will take a little bit of time. The players are willing to pick it up quickly and that's the right attitude, I guess."
On Benitez, who he played under for two years at Liverpool, he said: "He's very demanding but I think that's what you expect from a boss.
"He's someone who was really eager to win games and to pass on the message about his ideas and try to get all the players on board.
"You see that he's a tactical manager, so he likes to implement things and patterns of play and it's up to the players to pick it up - the sooner the better."
Zenden spent three years at Stamford Bridge between 2001 and 2004 and was pleased to see a lot of familiar faces when he returned.
"I played with JT and Lampard, and all the other players, I surely played against, except a few new ones that just came along this season," he said.
"But, other than that, a lot of people that work behind the scenes, people that are never in the limelight but still do a lot of work. It's good to see them again."