Rafael Benitez reckons Chelsea captain John Terry could travel to Club World Cup
Chelsea interim manager Rafael Benitez admits skipper John Terry could travel to the Club World Cup next month.
Last Updated: 30/11/12 6:38pm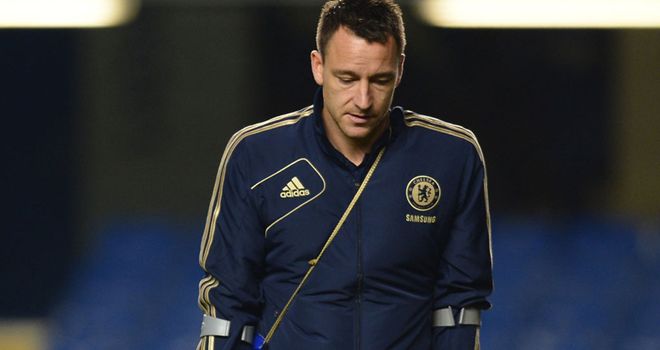 While the 31-year-old is making good progress from a knee injury he will not play against West Ham on Saturday or the Champions League clash with Nordsjaelland in midweek.
The Blues only have one other game, a trip to Sunderland, before they go to Japan in their bid to be crowned world champions, and Benitez believes Terry could be ready for that match.
Benitez said: "It's a question of confidence. When you forget you have that problem in your knee is when you are ready.
"He's pushing - 'I want to be there, I want to be involved' - but still he will need some time.
"It's a knee, not just a muscle. You have to see the reaction when you turn. You cannot put him in a position where he could get injured again."
Terry has seen just 130 minutes of first-team football since the beginning of October due to a combination of his racism ban and injury.
Benitez has been impressed by the 31-year-old's mentality since his own appointment as Chelsea boss.
He said: "Early this morning, he was in front of me walking on to the pitch and he didn't know I was following him.
"Three young players were coming along and the way he approached them was quite positive."