Fernando Torres committed to Chelsea and targeting trophies
Fernando Torres has insisted that he wants to see out the rest of his contract and wants to win trophies at Chelsea.
By Subhankar Mondal
Last Updated: 04/12/12 5:08pm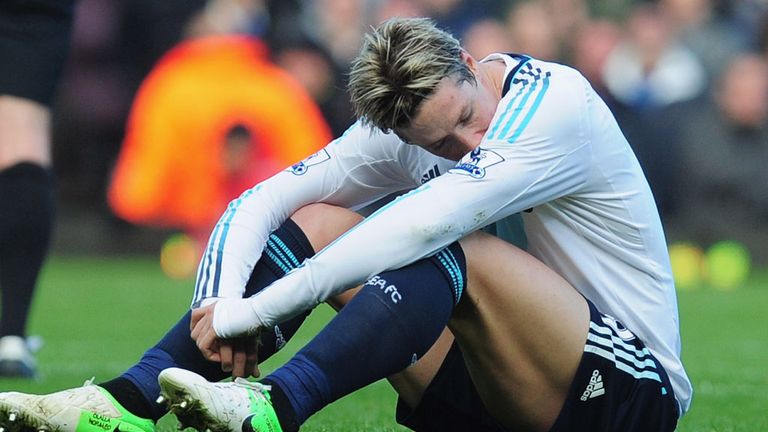 The 28-year-old forward has struggled to score regularly for the Blues since making his record £50million move from Liverpool in January 2011.
There have been suggestions that Chelsea could look to offload the Spain international striker at the end of the season even if it be for a loss.
However, Torres is determined to carry on playing for the reigning European champions and believes that so far he has been a success at Stamford Bridge.
"I knew that one of the main reasons to come to Chelsea was that Chelsea are always aiming for trophies," he told FIFA.com.
"I needed to win trophies because they are what you have after you have finished. In my first full season we won the FA Cup and Champions League, what more can you ask?
"We have a chance now to win the Club World Cup. I have four more years on my contract, hopefully in these four years I can win many more things than the Champions League and FA Cup, starting with the Club World Cup."
Chelsea signed a number of attacking players in the summer including Oscar and Eden Hazard, and Torres believes that it will take some time for the team to gel.
"We have been very good defensively this season," he explained. "But in the middle we have huge quality and those kinds of players have to be the key for us because we need to play for them and the strikers need to understand what they like to do to score more goals.
"It's just a matter of time and training and being sure that we understand each other. With [Juan] Mata I have been playing for many years in the national team and last season at Chelsea.
"But Oscar and Eden have just arrived and we need to train more to improve."