Juan Mata says Chelsea's players are behind new manager Rafael Benitez
Juan Mata says he and his team-mates are fully behind Rafael Benitez as he attempts to turn things around at Chelsea.
Last Updated: 05/12/12 9:50pm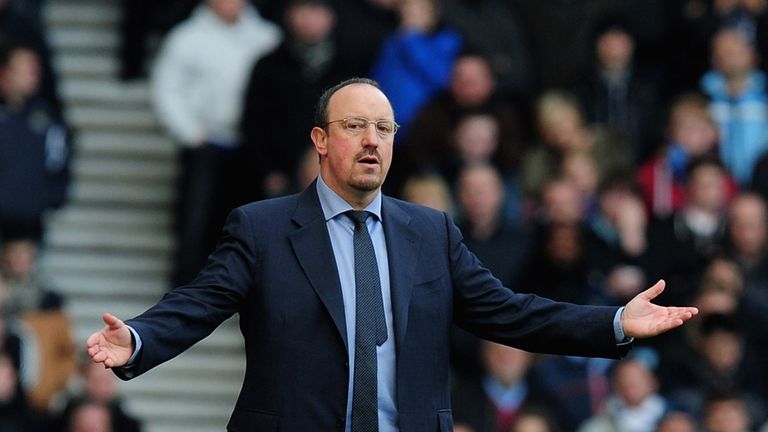 Mata does not feel Benitez's status as 'interim' manager until the end of the season has fatally compromised his authority, despite the former Liverpool boss experiencing a nightmarish start to life in West London.
Benitez has not won any of his first three matches in charge, failing to quell a massive supporter revolt against his appointment and sparking speculation his days could already be numbered.
But no unrest has seeped into the playing squad, according to fellow Spaniard Mata.
"We are trusting him because Rafa wants the best for the team," said Mata.
"If we want to win the Club World Cup, or the Premier League or the other competitions, we have to do better.
"Rafa is a very experienced manager and he's trying to help us. We're trying to help him."
Abuse
Mata also insists Chelsea's players had not been cowed by the jeers and abuse that have dogged Benitez's short reign.
"I'm not deaf, so we were aware," he said of the fan backlash.
"The supporters are free to do whatever they want. My job, our job, is to play well and to win. That's all I care about."
The 24-year-old added: "I always try to be focused on what I'm doing, nothing else.
"If we want to win, if we want to lift trophies this season, we have to be all together, fight as a unit in the team."
Mata also declared there was no point Chelsea's players bemoaning owner Roman Abramovich's hiring-and-firing policy, which sees the Spain midfielder serving under his third manager in nine months.
"The players have to be professional and work no matter who the manager is of the team," he said.
"We have an owner. We have people who are working, trying to do their best for this club and, as a player, I just have to work with the manager we have now.
"Now it's Rafa."