Chelsea manager Rafa Benitez saluted Fernando Torres after win over Sunderland
Chelsea manager Rafa Benitez backed Fernando Torres to continue to fire after the 3-1 win at Sunderland.
Last Updated: 08/12/12 10:07pm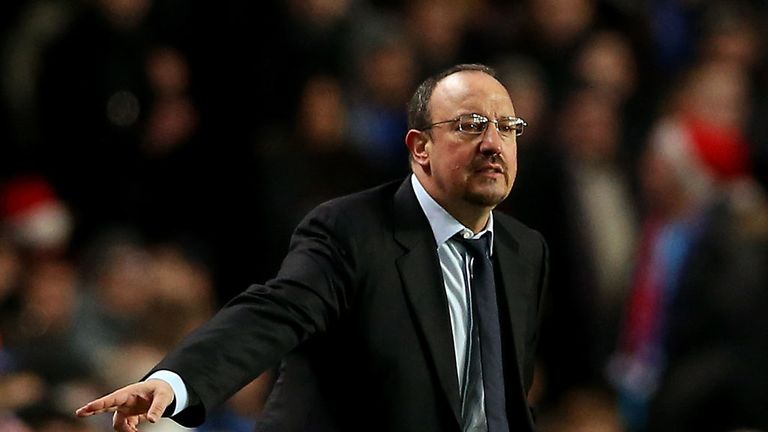 The Spaniard has largely been a shadow of his former self since joining the Blues from Liverpool for £50million in January 2011 but has improved to a degree since being reunited with Benitez.
Having found the net twice in the UEFA Champions League in midweek, Torres clinched another double against the Black Cats, with Benitez delighted with his compatriot in the aftermath.
The Chelsea interim boss said: "It's fair to say that we are watching now a Fernando with more confidence and with more belief, and at the same time, the team is the same way.
"I was analysing his movement before and we were adjusting little things. It's a question of confidence and just little different movements.
"I have said before, if the team plays well and creates chances, Fernando will score goals."
Torres' second came from the penalty spot, and he was a surprise choice to take the kick after David Luiz had coolly converted one in midweek.
Benitez added: "For me, the positive thing is that he had confidence. David has a lot of confidence, but Fernando said, 'Yes, I will take it and I will score'.
"We have three and it depends on the moment. Sometimes you have a player who has more confidence. They decide. They are players and they know how they are on the pitch."