Tony Cascarino says Chelsea must keep Ashley Cole after victory over Monterrey
Tony Cascarino says Chelsea must keep hold of Ashley Cole after his display against Monterrey.
Last Updated: 13/12/12 1:46pm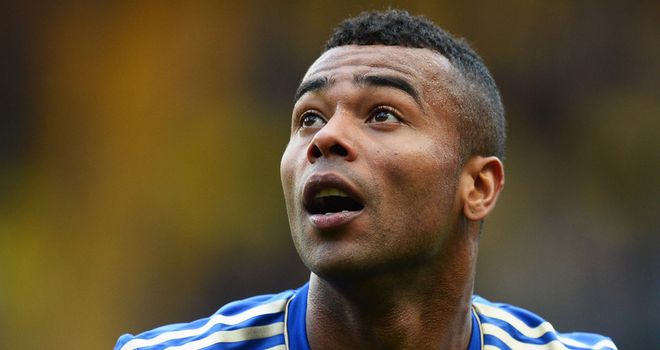 The England left-back has been linked with a move away from Stamford Bridge after failing to agree an extension to his current deal and the likes of Paris St Germain are said to be interested in his signature.
But after watching Chelsea's World Club Cup semi-final victory, former Blues striker Cascarino said a fruitful partnership is emerging with Eden Hazard on the left-hand side and Rafael Benitez should think twice before selling the 31-year-old.
"They can't let Ashley Cole go," he told Sky Sports News.
"He has a year left on his contract and he's just coming up to 32. He's definitely got two or three years and today, for me, he is one of the best left-backs around.
"He's always available, he's always wanting the ball and his relationship is growing with Eden Hazard. They played well together.
"The quality of Hazard today was exceptional. He was ghosting past them as if they weren't there.
"As I'm watching them I'm watching their partnership develop and I think there's a couple of years in Ashley to keep that going with Hazard."
Comfortable
Bentitez will claim his first trophy as Chelsea boss if they can overcome Corinthians in Sunday's final, following their comfortable 3-1 victory on Thursday morning.
And Cascarino says the signs are looking promising for the Spaniard, despite his copybook being blotted by Aldo de Nigris' 90th-minute strike for the Mexicans
"The one disappointment for Bentiez is that the last 20 minutes was very scrappy," he added.
"They showed quality in the opening hour of the game and were certainly the much better team over the course of 90 minutes.
"I think he'll be slightly disappointed they couldn't quite see it out and keep a clean sheet because we know he loves to keep clean sheets from his Liverpool days.
"You have to see the positives. In the games previous, the second 45 minutes against West Ham was the only time you felt Chelsea fell apart.
"In his other games Chelsea have played well. They've won games and put in good performances.
"For an hour today they were very good and Chelsea fans will be delighted to see David Luiz playing in midfield because it worked.
"Whatever you can say about the quality of the opposition, he played well and the team played well and it functioned."