No further action will be taken against Chelsea fan arrested on suspicion of racist behaviour
A man arrested on suspicion of racist behaviour after a clash between Chelsea and Man Utd will face no further action.
Last Updated: 13/12/12 5:24pm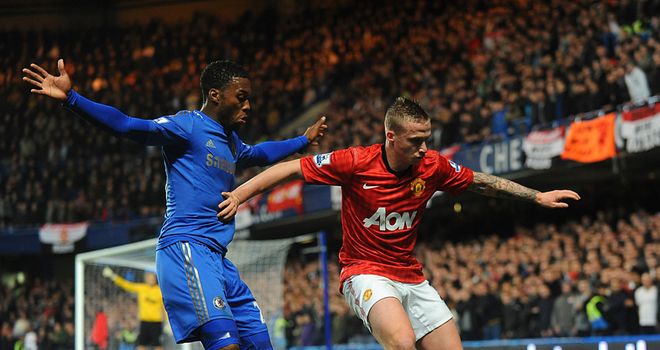 Pictures taken during the fourth-round tie at Stamford Bridge on 31st October appeared to show a fan making a "monkey" gesture.
A 28-year-old man was arrested over alleged racist behaviour and banned by Chelsea.
In response to today's decision, a club spokesman said: "We're currently reviewing the situation."
Other fans in the crowd were interviewed and CCTV footage has been examined but "a decision was taken with the Crown Prosecution Service to proceed with no further action," a Scotland Yard spokesman said.
He added: "The Metropolitan Police Service (MPS) takes any allegation of racist chanting and/or behaviour very seriously and if any matters are brought to our attention they will of course be thoroughly investigated.
"The MPS routinely work very closely with football clubs and partner agencies to monitor behaviour to ensure public confidence and safety."