David Luiz prepares for cup final against childhood heroes
David Luiz is preparing for a one-sided cup final against his childhood heroes on Sunday- but only in the stands
Last Updated: 14/12/12 3:16pm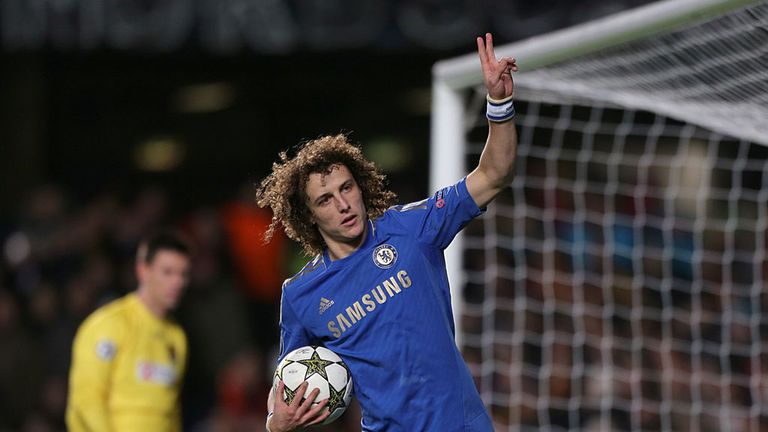 Chelsea head into the weekend's Corinthians' clash as firm favourites to add a first world title to their European crown, having cruised through their semi-final against Monterrey on Thursday.
The South American champions will walk out at the Nissan Stadium in Yokohama this weekend boosted by the backing of up to 30,000 of Luiz's fellow supporters. But the Chelsea star had no fears about any mismatch in the stands, insisting anything was better than the soundless atmosphere that infused yesterday's game in a half-empty ground.
Luiz said: "It will be nice, I don't like to play in empty stadiums. I guess nobody likes it."
The ground would have been even emptier but for Corinthians fans making up the numbers and chanting their own team's name during a match they were not even involved in.
Chelsea can take confidence from the fact the last five Club World Cup winners have come from Europe, although Luiz believes the tournament is an opportunity for other teams to prove they have the same qualities.
"The Club World Cup is an opportunity for them to show they have the qualities of European teams.
"It's the last game of the season so people give it a lot of importance," Luiz said.
"They've been talking about this competition for six months.
"Every day, you have people in the club talking about this competition and how much they want to win it.
"Although, we want to win it as well. It's a title, a title Chelsea have never won, so we want to win it because it would be good for us for the rest of the season."
Don't miss any live and exclusive football coverage this festive season. Click here to visit Sky Sports' Festive Calendar